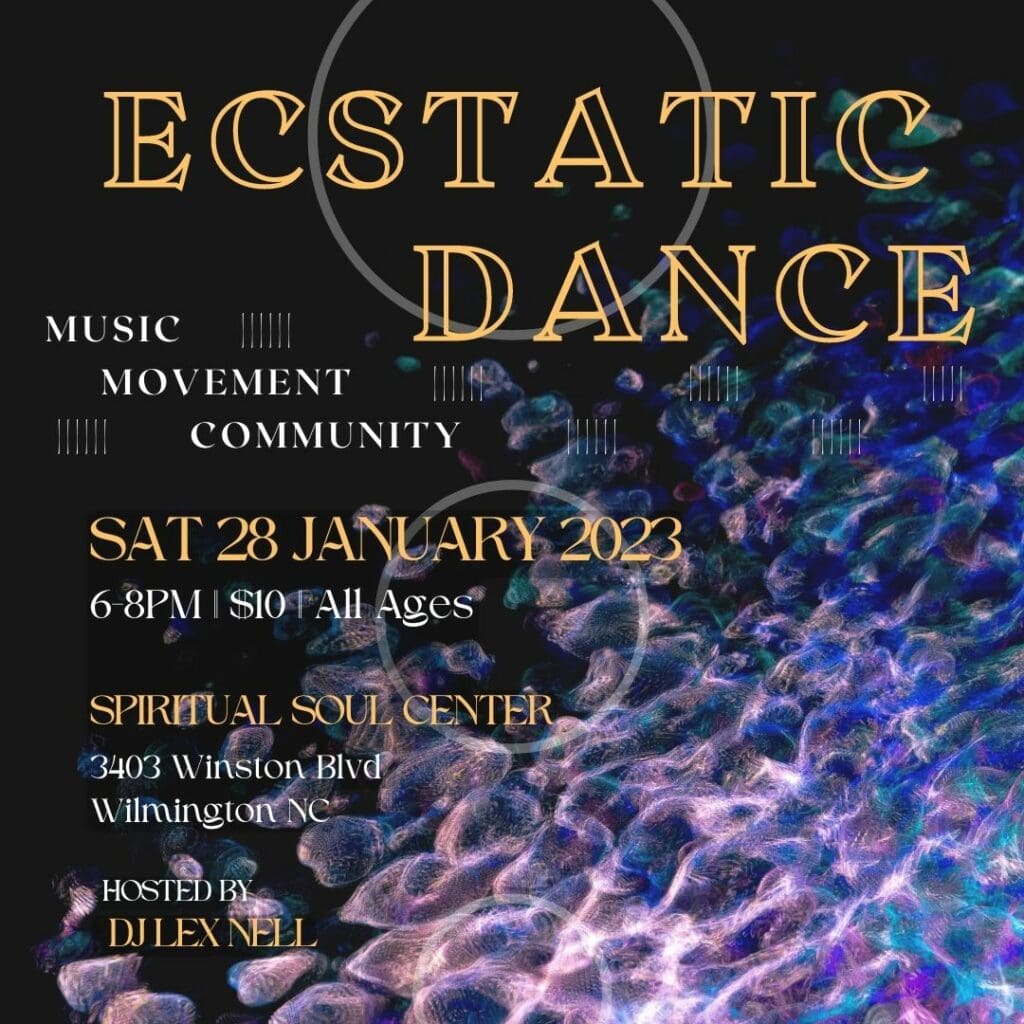 Ecstatic Dance Wilmington
A monthly two hour journey where you can connect with your body in a sober and judgement free zone through a variety of world sounds and tempos provided by DJ Lex Nell.
Please arrive promptly at 6pm with $10 cash/venmo. Please be sure to put the address 3403 Winston Blvd directly into your GPS navigation, the name of the venue itself will likely lead you to the wrong location.
We will start and end the session with a short grounding meditation promptly at 6:10pm and the rest of the journey is yours
You are welcome to bring a yoga mat, journal, hand drum or percussion!
All ages welcome!
See you on the sacred dance floor:)
Last Saturday of the month
Spiritual Soul Center - 3403 Winston Boulevard Wilmington NC 28403
$10-$20 donation Cash/Venmo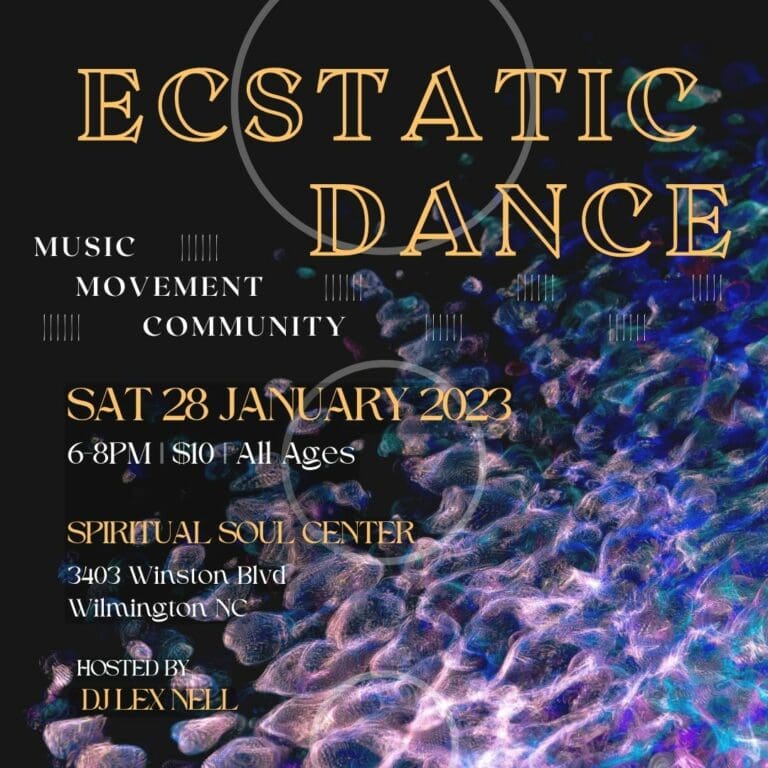 Lex Nell
January 28, 2022
Ecstatic Dance – 3 Simple Guidelines
1. We Dance without shoes (or: We Dance Barefoot)
This allows us to connect more fully with the Ground (socks are OK)
If you have a physical condition that you need dance shoes, then OK
2. We Dance without words (or: We Dance with Body Language)
This makes it easier to be in a Meditative State
No Verbal Instruction from the Facilitators
No Talking from the Dancers
3. We Dance as We Are
No Drugs/Alcohol, No Phones, No Camera/Video, No Scents, No Expectations, No Judgements, No Shoulds, No Oughts… Just Be Yourself; With Respect for Ourselves, the Space, and One Another.