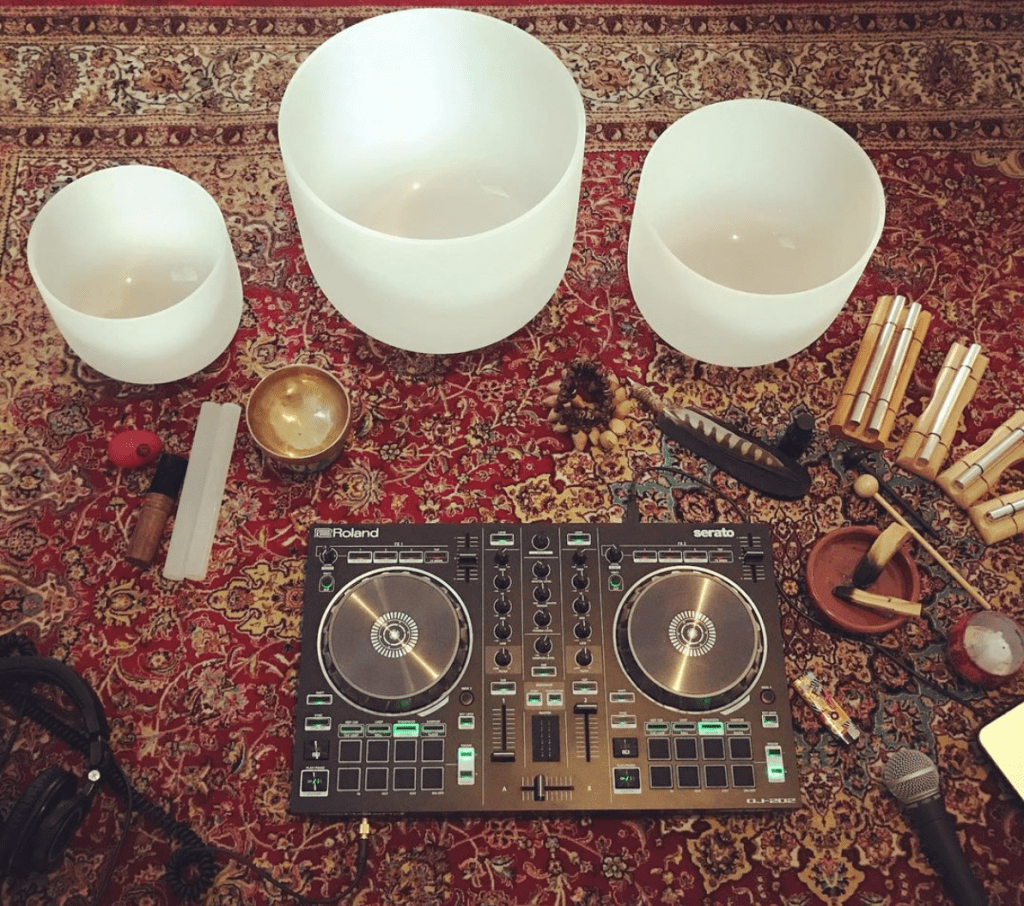 Ecstatic Dance & Sound Healing in Valencia
Come reconnect with your personal power, your body and your energy in this very special sonic event.
Combining dance, sound healing, Reiki and meditation we will journey through different movements, to leave you feeling energized, renewed and grounded.
Guidelines for the Ecstatic Dance section:
– you will dance barefoot, free form, free from inhibitions and free of substances, with the main goal of following the direction of your own body and energy ~ to heal, reform and connect ✨
– In this event we will also dance with our eyes covered – any type of cover or blindfold will do – so that we can focus on how we feel when we dance, instead of how we look
– We will also dance each on our own yoga mat, leaving enough space for social distancing and personal expression with covid-friendly spacing
– You will listen to your body every step of the way! If you need extra time for stretching, floor dancing, intentional posing or full-on shaking of any kind.. you just take it! Your body is the boss here, and this is the time to treat it with self-love, acceptance and freedom..
– Bring comfortable clothing and layers, as well as your own water bottle, and your Intention!
Sound Healing section:
– After cooling off from our dance, you will lie down or sit comfortably to receive a peaceful and nourishing sound bath with: singing bowls, chimes, drumming, chanting, sound therapy and no-touch Reiki
– I will provide a guided meditation to help you sit with any energy or emotions that may have come out from the dance, and I will help you transmute these so you can come out of this session feeling cleansed and ready to create a new you ✨
Cost: 14€ Early Bird / 17€ Regular
*Please note spaces are limited due to covid restrictions, so please no cancellations! your deposit will be non refundable for this reason (with reasonable exceptions)
**To reserve: Message on meetup, or WhatsApp +34 651 608 421
***To keep a safe and comfortable environment, please do not join this event if on the day of the event you are feeling any symptoms! If this were the case your deposit can be transferred to a later event*
About the teacher/DJ:
Tati Rabell is a Singer, DJ, Reiki Master Teacher, Shamanic healer, Sound Healer and Retreat facilitator. She has been teaching Usui Reiki since 2014, as well as hosting transformative retreats since 2017, and has been making music for as long as she can remember. It is her ultimate desire to provide others with tools to awaken their maximum expression of creativity, healing and freedom. Tati additionally holds a Master in Music from Berklee College of Music, as well as 6 albums of her own original music and experience hosting electronic performances and Ecstatic Dances. She aims to combine all her gifts and skills in order to help aspiring healers, artists and all kinds of kind souls on their transformation path. Check out www.libelulareiki.com and www.rabellion.com for more info!
~ Si sólo habla castellano, pídame la traducción! Se podrá usar ambos idiomas para el evento ~
Fortnight wonder (usually second and fourth week)
Centro Semilla Holistic Center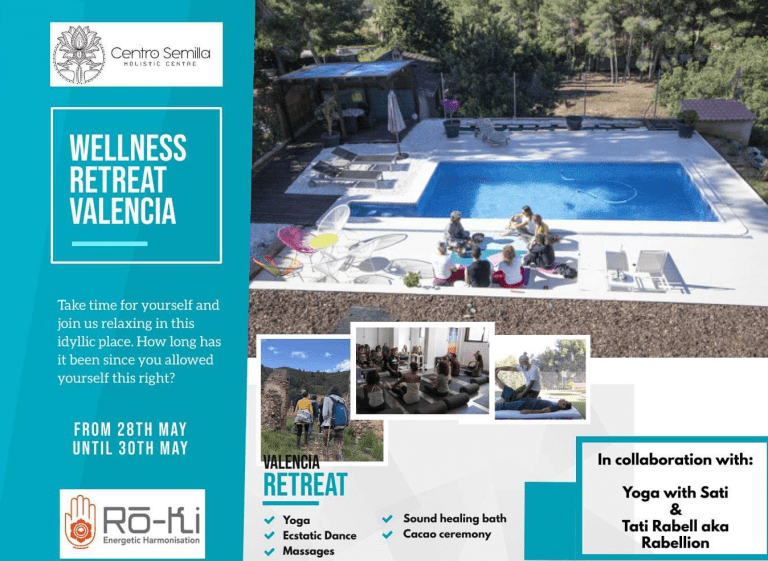 Rabellion
May 29, 2021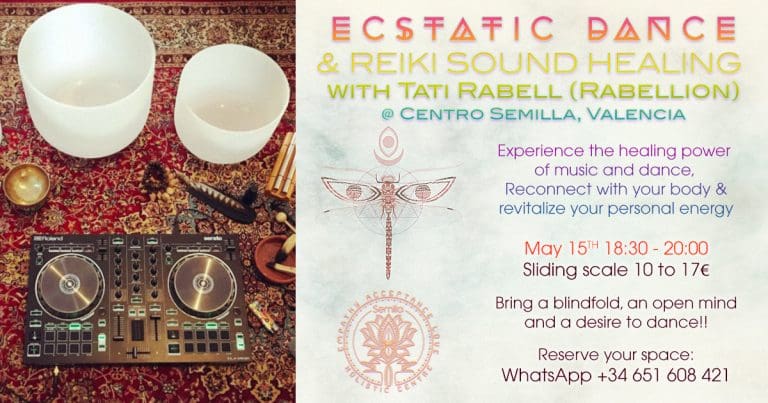 Rabellion
May 15, 2021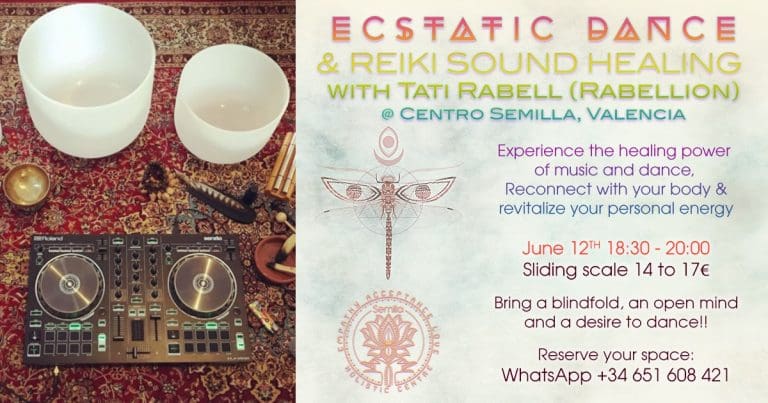 Rabellion
June 12, 2021
Ecstatic Dance – 3 Simple Guidelines
1. We Dance without shoes (or: We Dance Barefoot)
This allows us to connect more fully with the Ground (socks are OK)
If you have a physical condition that you need dance shoes, then OK
2. We Dance without words (or: We Dance with Body Language)
This makes it easier to be in a Meditative State
No Verbal Instruction from the Facilitators
No Talking from the Dancers
3. We Dance as We Are
No Drugs/Alcohol, No Phones, No Camera/Video, No Scents, No Expectations, No Judgements, No Shoulds, No Oughts… Just Be Yourself; With Respect for Ourselves, the Space, and One Another.