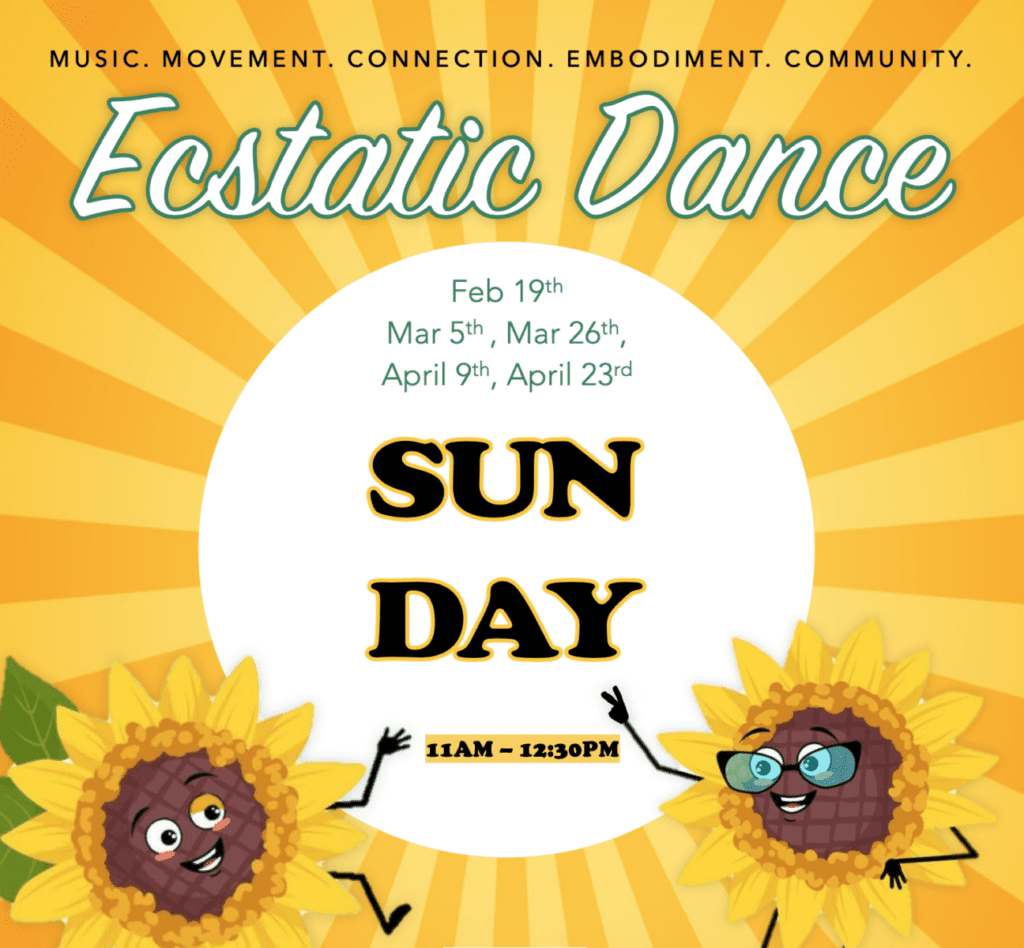 Ecstatic Dance — SLO County
Music · Movement · Rejuvenation · Healing · Elevating · Come as you are · Dance as you please.  
What better way to spend Sunday by enjoying an immersive sound journey while moving in a sanctuary where you can simply be yourself — renewing through music, dance and connection.
OPEN TO ALL AGES.
Practice being in your body and mind — igniting creativity, confidence and connection through life's various rhythms. And enjoy a wonderful sleep afterwards. 
For specific dates, times, and instructions, visit https://www.minusthedj.com/ for more info. 
Fpr details, visit https://www.minusthedj.com/
Ecstatic Dance – 3 Simple Guidelines
1. We Dance without shoes (or: We Dance Barefoot)
This allows us to connect more fully with the Ground (socks are OK)
If you have a physical condition that you need dance shoes, then OK
2. We Dance without words (or: We Dance with Body Language)
This makes it easier to be in a Meditative State
No Verbal Instruction from the Facilitators
No Talking from the Dancers
3. We Dance as We Are
No Drugs/Alcohol, No Phones, No Camera/Video, No Scents, No Expectations, No Judgements, No Shoulds, No Oughts… Just Be Yourself; With Respect for Ourselves, the Space, and One Another.