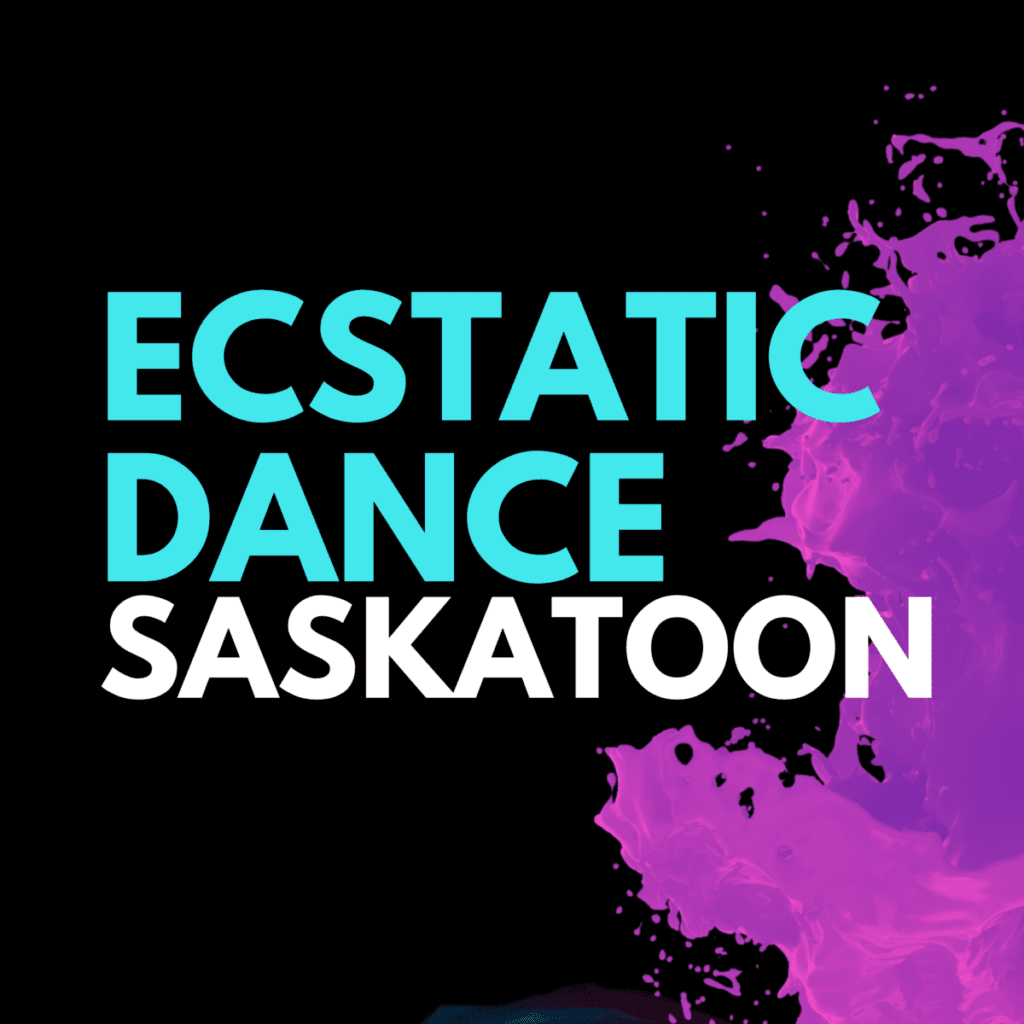 ECSTATIC DANCE JOURNEY
_______________________________
When: Fridays from 7 – 9 pm, March 31st – May 12th (no dance April 21st)
Where: Main Floor, Albert Community Centre, 610 Clarence Ave S, Saskatoon, SK
Cost: $25 for drop-in, $100 for 5-session pass
We welcome first timers to contribute value for value.
Pay via Cash or E-Transfer to ecstaticdancesaskatoon@gmail.com
*Make sure to put your name in the comments section of the transfer*
_______________________________
WHAT IS ECSTATIC DANCE?
Ecstatic dance is a form of dance in which dancers abandon themselves to the rhythm and move freely however the music takes them, without judgment or ego. A multifaceted experience, you will enjoy a fantastic cardio workout, a stress-relieving moving meditation, and even an opportunity to explore and heal your body-mind connection. This is not a dance class where you are following steps assigned by an instructor; rather, we turn our gaze inward and move our bodies to the music however they desire in the moment.
Feel the freedom of movement without judgment for all bodies, all people. Come as you are, however you want to express yourself. This is a conscious and intentional experience; we maintain an alcohol and drug-free environment. To keep our focus inward we vocalize only sounds, not words, and to keep ourselves grounded we dance barefoot (socks with grips are welcome).
Experience the healing medicine of community, music, and dance. We offer a safe space where all are welcome.
_______________________________
WHAT CAN I EXPECT?
7:00 pm : OPENING CIRCLE – Welcome & Warm-Up
7:15 pm : ECSTATIC DANCE – Featuring DJ jj.goose aka jANiCKA
8:45 pm : CLOSING CIRCLE – Share your experience or simply witness that of others
_______________________________
WHAT SHOULD I BRING?
– Water Bottle
– Comfortable clothing
– Yoga mat (optional)
– A commitment to our policies:
We dance without speaking (sounding is welcome)
We dance without shoes
We dance consciously – no drugs or alcohol
We dance without judgment of ourselves or others
_______________________________
Questions?
Drop us a line at ecstaticdancesaskatoon@gmail.com or call/text us at (306) 251-1848.
Ecstatic Dance – 3 Simple Guidelines
1. We Dance without shoes (or: We Dance Barefoot)
This allows us to connect more fully with the Ground (socks are OK)
If you have a physical condition that you need dance shoes, then OK
2. We Dance without words (or: We Dance with Body Language)
This makes it easier to be in a Meditative State
No Verbal Instruction from the Facilitators
No Talking from the Dancers
3. We Dance as We Are
No Drugs/Alcohol, No Phones, No Camera/Video, No Scents, No Expectations, No Judgements, No Shoulds, No Oughts… Just Be Yourself; With Respect for Ourselves, the Space, and One Another.