NEXT DANCE: 
Sunday October 23 | 12:30 – 2:30 PM | TAOU Studio, 3122 West Cary Street
Join us for dance on October 23 with a special reappearance by @guidedbyanura!

We'll be dancing in the beautiful new @taou_studio in Carytown! (Former home of Yoga Source) We can't wait to try out this new space with you

We are asking $15 to participate, but no one will be turned away for lack of funds. Payment can be made by cash or Venmo upon arrival.

Everyone is welcome. No experience necessary. Just bring an open mind and an open heart
Note that the parking lot right out front tends to fill up on the weekends. Try to arrive early or park in the neighborhood across Cary Street!

Please Email us with any questions!
Monthly - Next Dance: October 23!
TAOU STUDIO - 3122 W Cary Street #220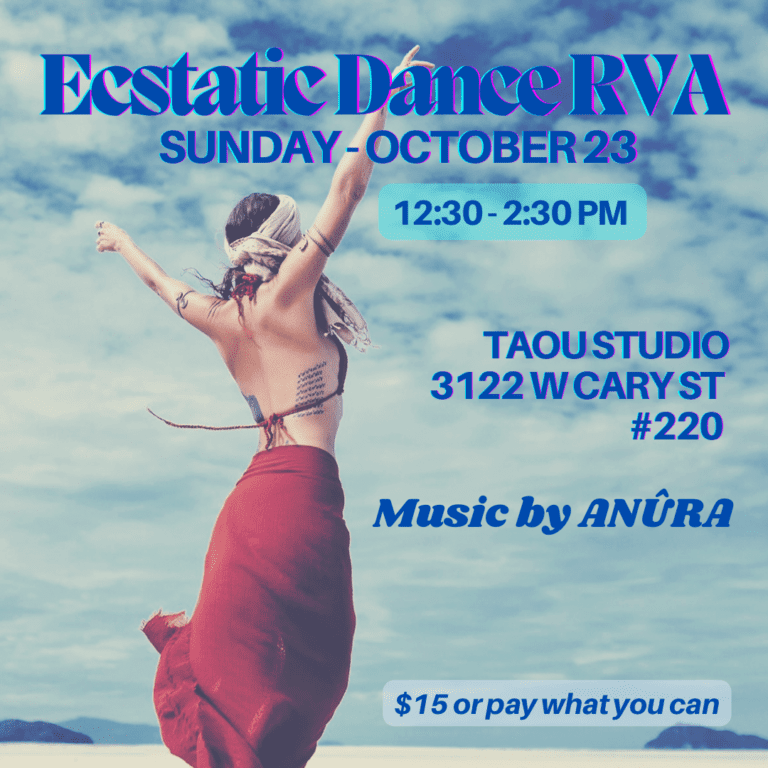 ANURA
October 23, 2022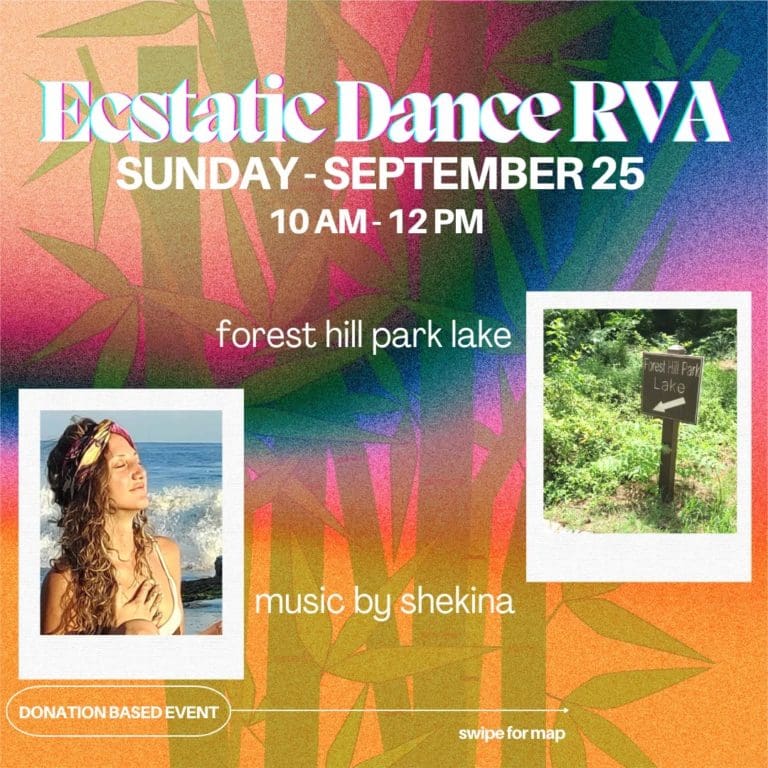 Shekina
September 25, 2022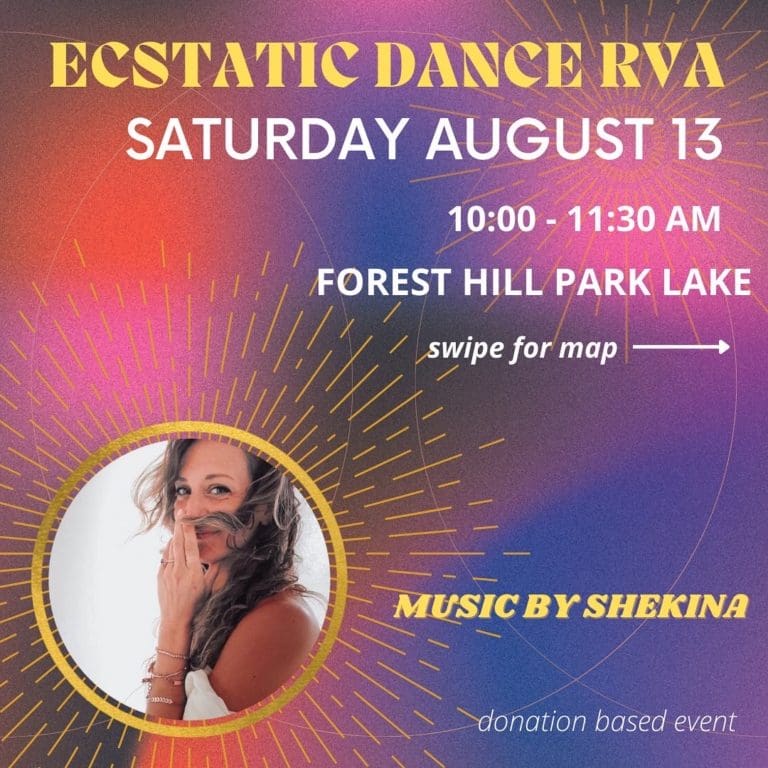 Shekina
August 13, 2022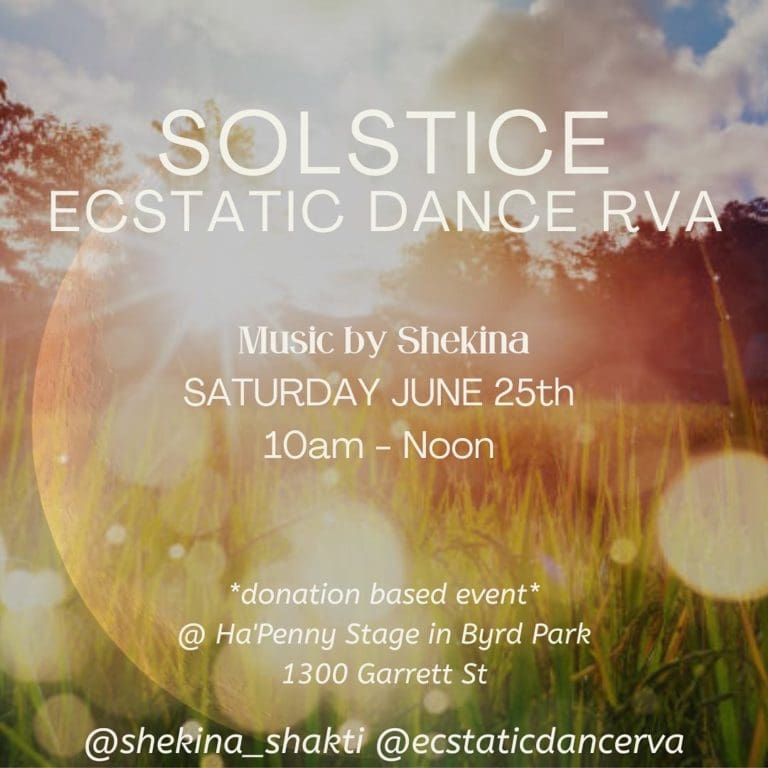 Shekina
June 25, 2022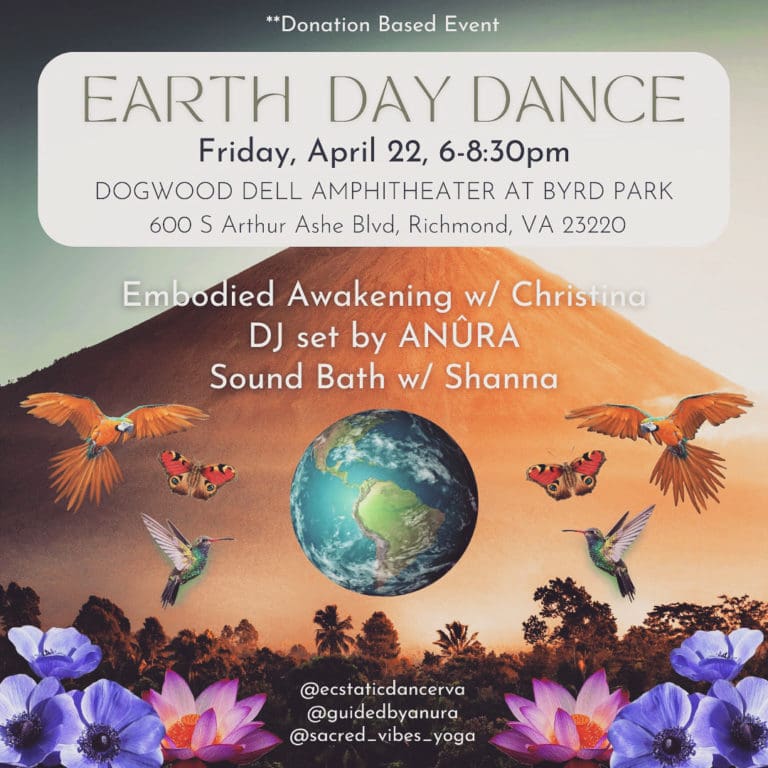 Anura
April 22, 2022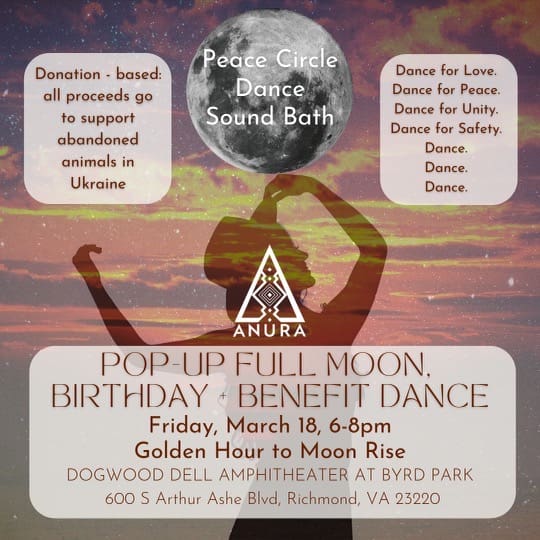 Anura
March 18, 2022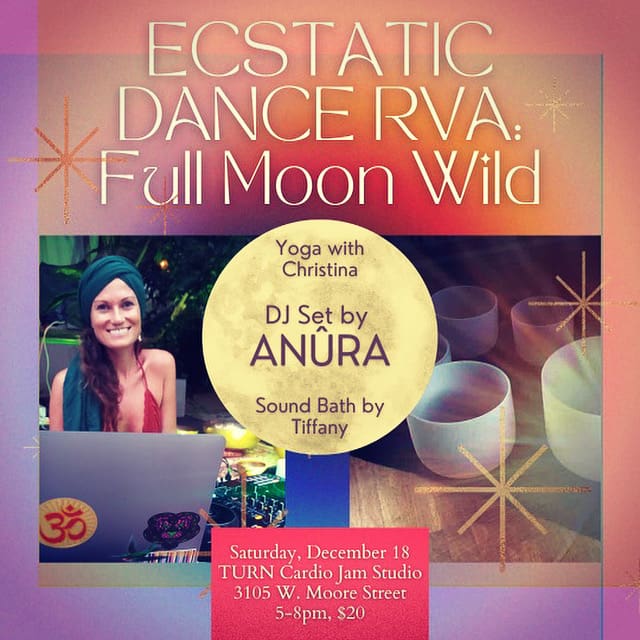 Anura
December 18, 2021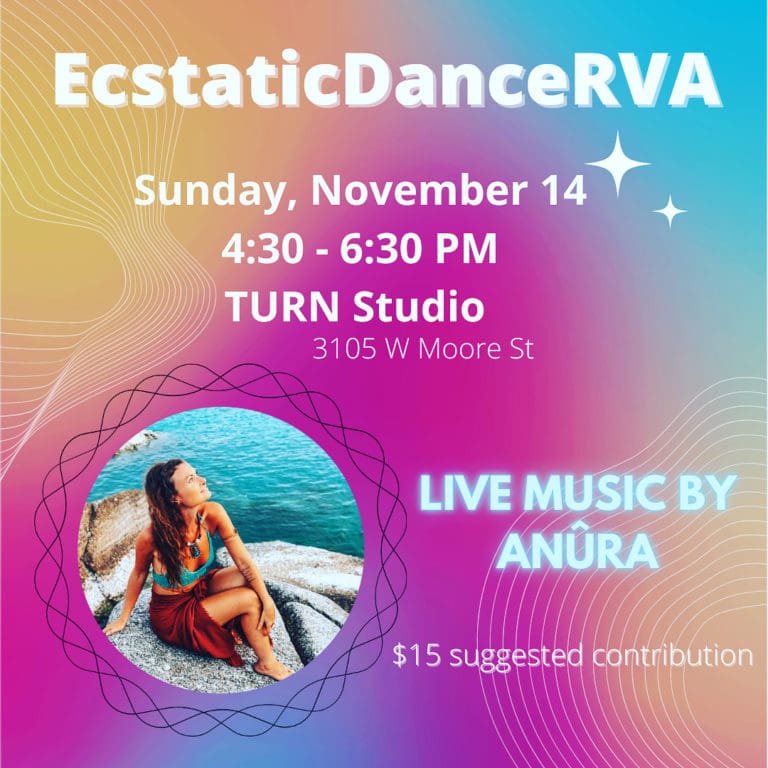 Anura
November 14, 2021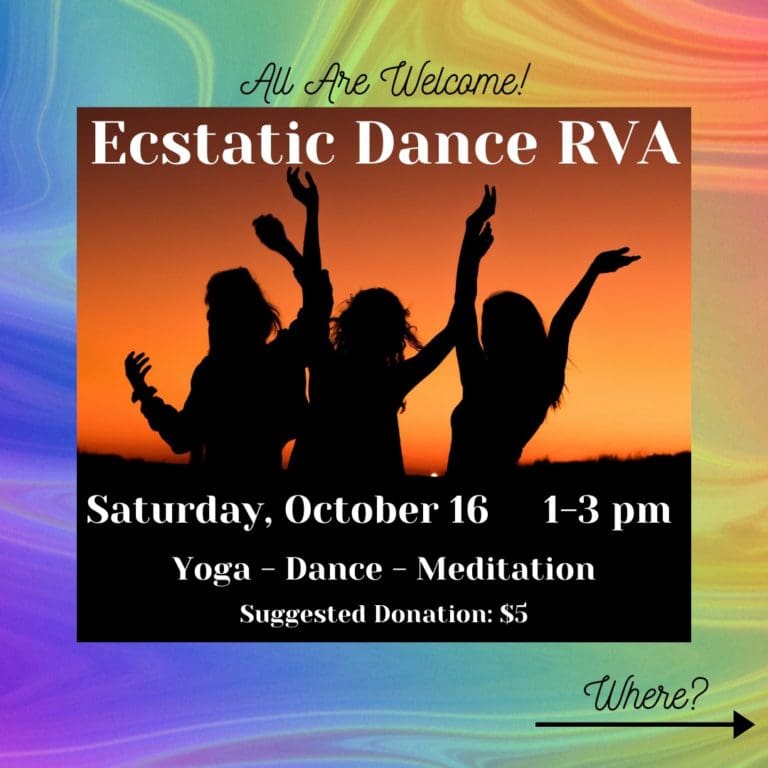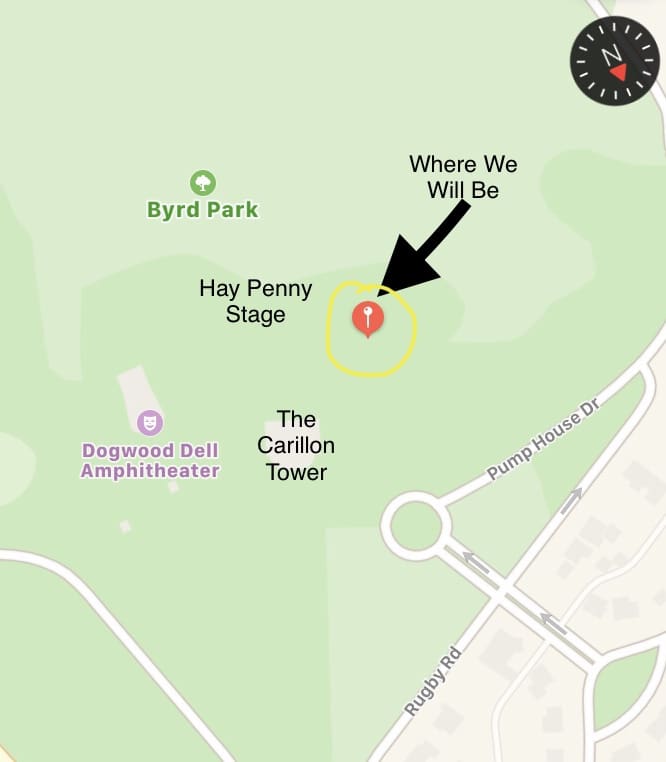 September 25, 2021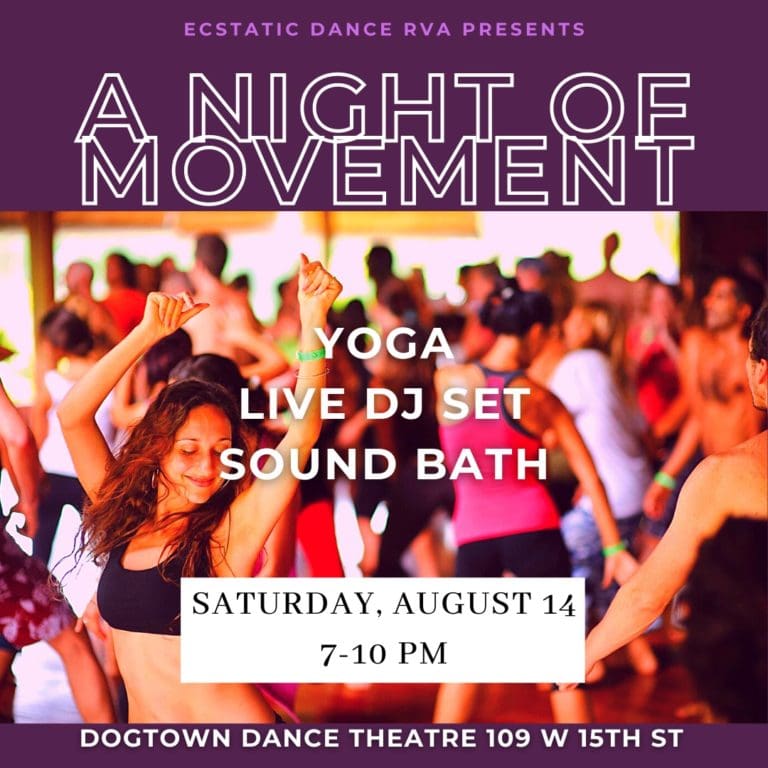 DJ Copa Vida
August 14, 2021
Special Event! Tickets at https://www.vagaro.com/dogtowndancetheatre/classes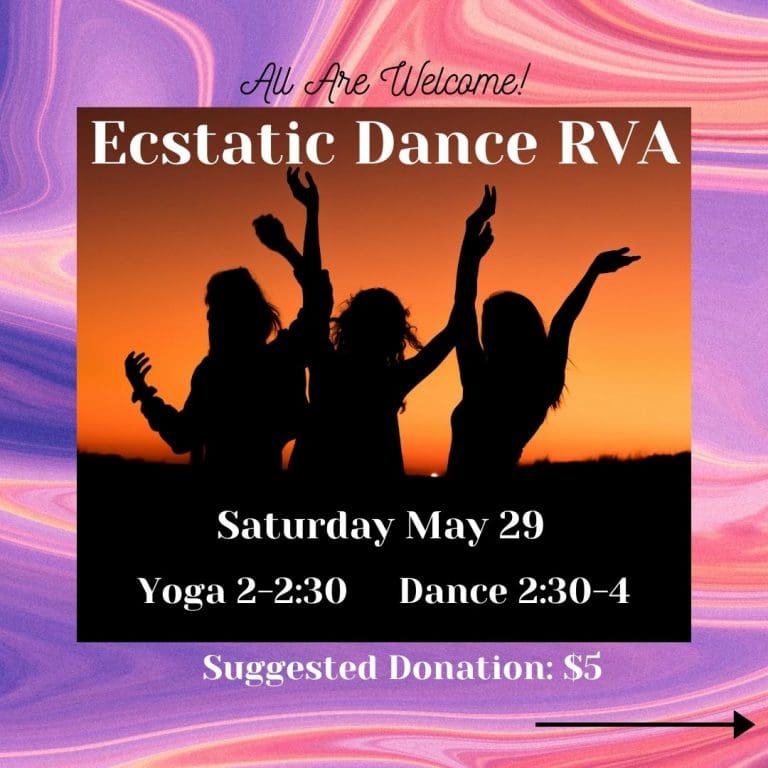 June 12, 2021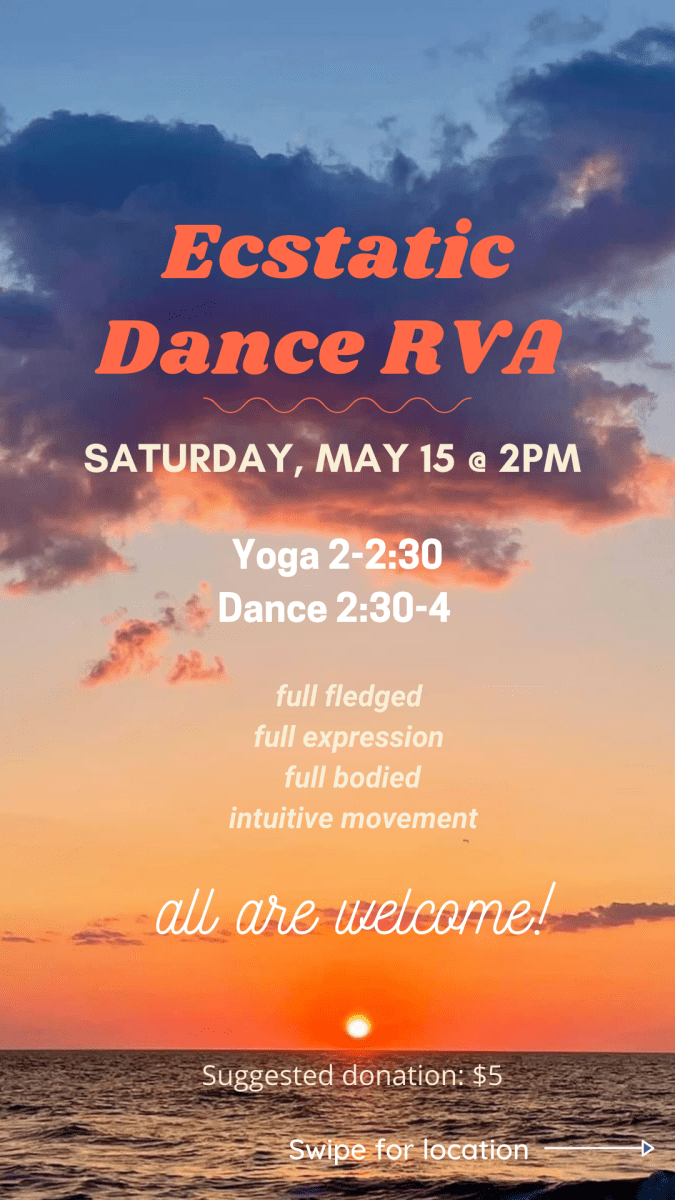 May 15, 2021
Ecstatic Dance – 3 Simple Guidelines
1. We Dance without shoes (or: We Dance Barefoot)
This allows us to connect more fully with the Ground (socks are OK)
If you have a physical condition that you need dance shoes, then OK
2. We Dance without words (or: We Dance with Body Language)
This makes it easier to be in a Meditative State
Minimal Verbal Instruction from the Facilitators
No Talking from the Dancers
3. We Dance as We Are
No Drugs/Alcohol, No Phones, No Camera/Video, No Scents, No Expectations, No Judgements, No Shoulds, No Oughts… Just Be Yourself; With Respect for Ourselves, the Space, and One Another.