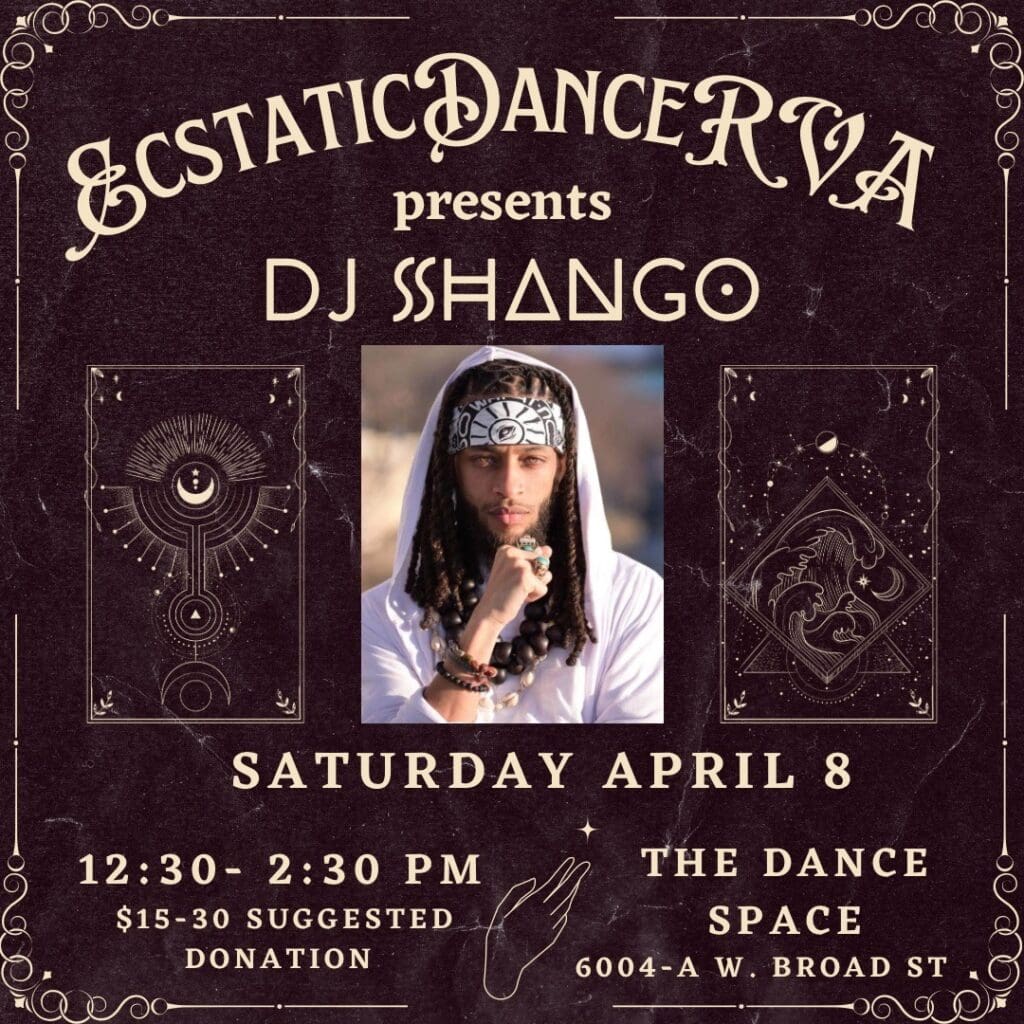 NEXT DANCE: 
Saturday April 8, 2023 @ The Dance Space
Music by DJ Shango
$15-$30 Suggested Donation
We have a very special dance planned for you Richmond fam! Come out on April 8 for a dance journey curated by the one and only DJ Shango @dj_shango7889

About Ecstatic Dance:
This is an intentional judgement free zone where you can let your body express exactly how it wants to.

You don't need to "know" how to dance to have fun in this dance medicine experience!

About Shango:
DJ Shango is A Warrior of The Light Creating Balance On Earth. As a Lover Of Music, Art, Passion n Community He Has Immersed Himself Into The Depths Of Creating The Playlist Of Ascension. The Journey Has Brought Him To Understand The Ways Of The Shamanistic Practices. Utilizing Ancient Techniques & Future Technology He Creates Safe Spaces With Music For Releasing, Enlightening and Empowerment By Divination.

Linktr.ee/DJSHANGO

Check out DJ Shango on #SoundCloud
https://on.soundcloud.com/TVFGc

We have been dreaming up this dance for a while now! This is one you don't want to miss

Your contribution of $15-$30 helps keep this going!

As always, all are welcome and no experience necessary. It's always a great time to experience your first ecstatic dance!

DM us with any questions!
BiMonthly - Next Dance: April 8!!
The Dance Space - 6004-A West Broad Street, Richmond VA
Donation - Suggested $15 - $30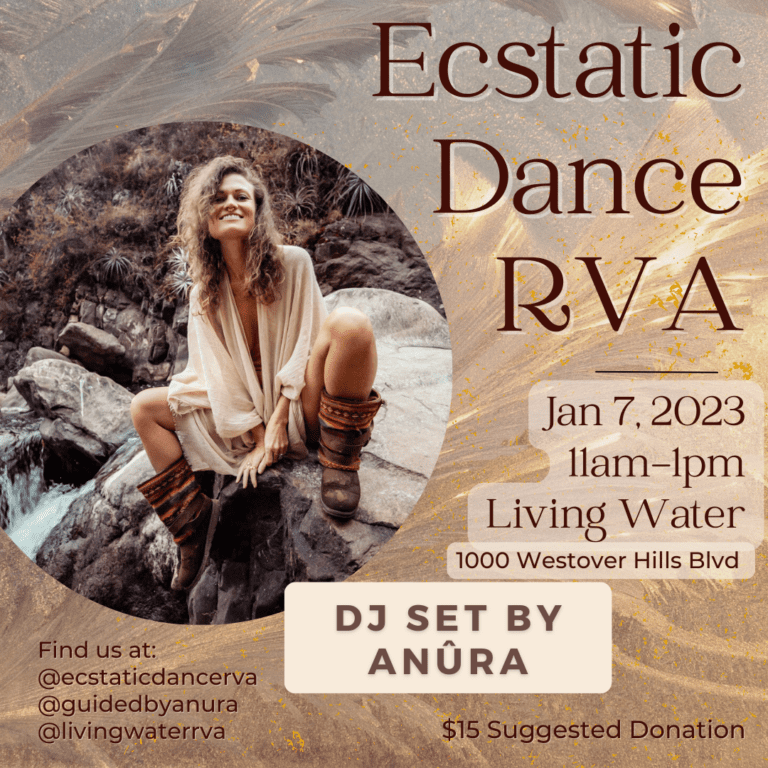 ANURA
January 7, 2023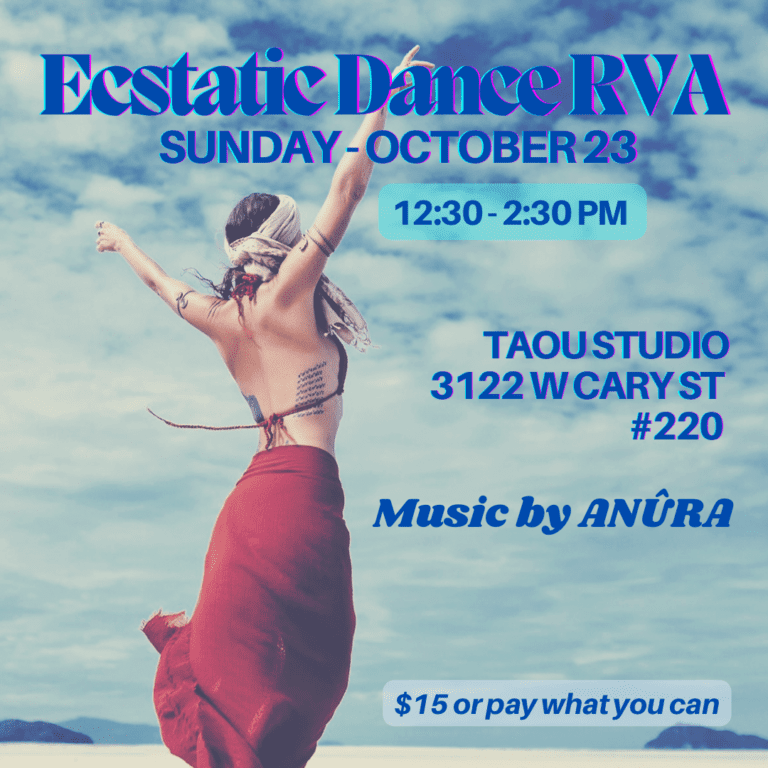 ANURA
October 23, 2022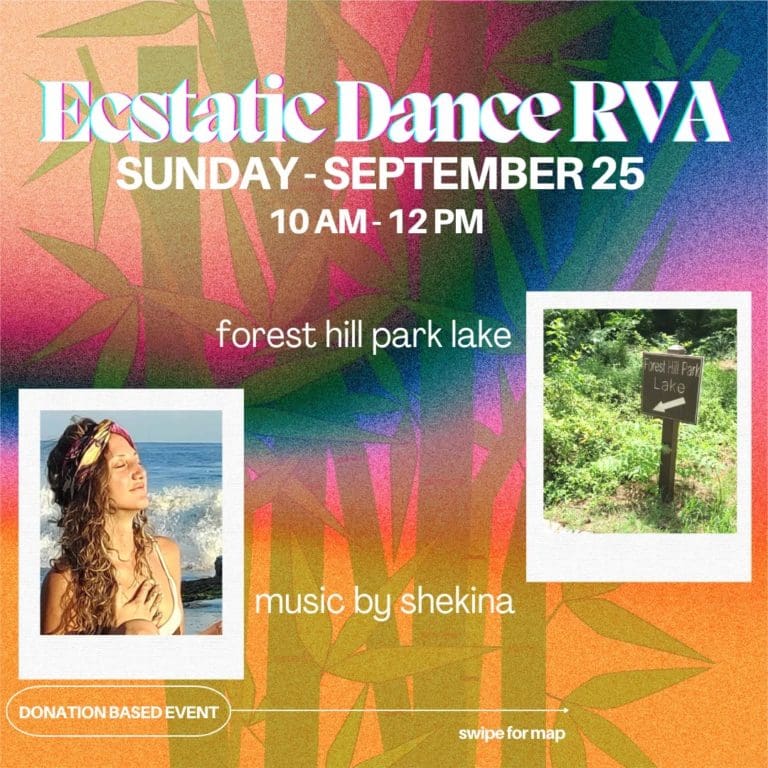 Shekina
September 25, 2022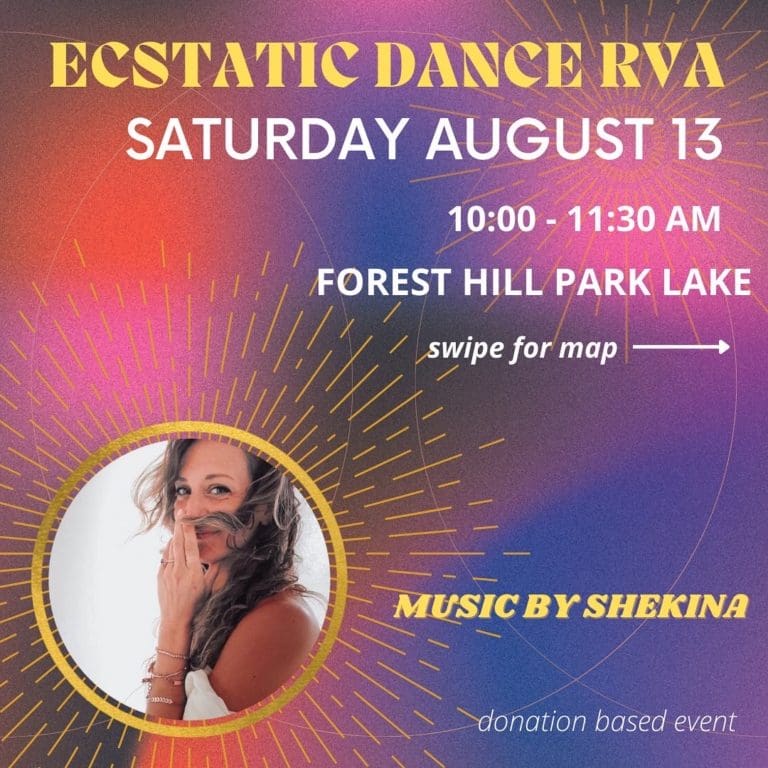 Shekina
August 13, 2022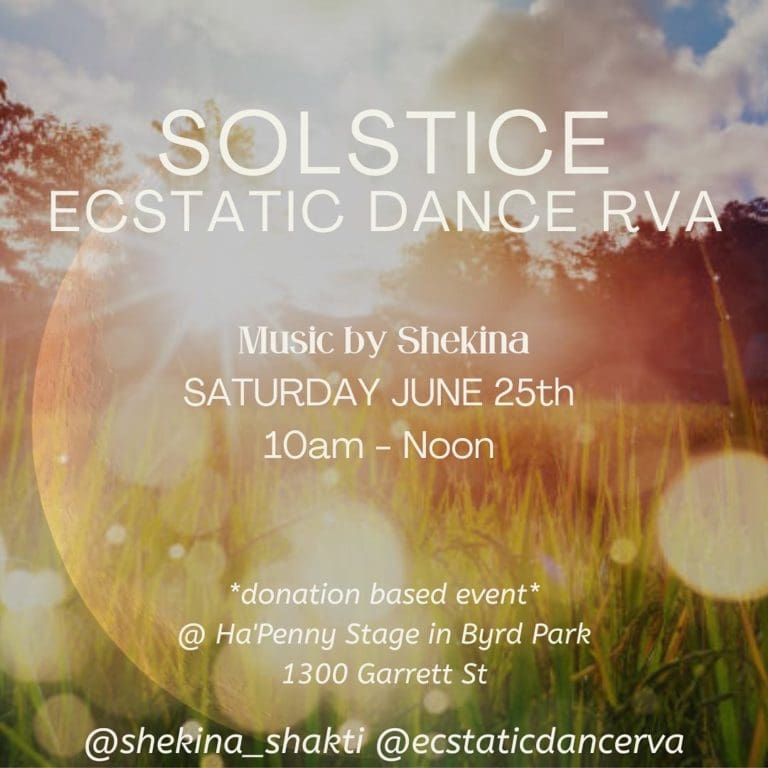 Shekina
June 25, 2022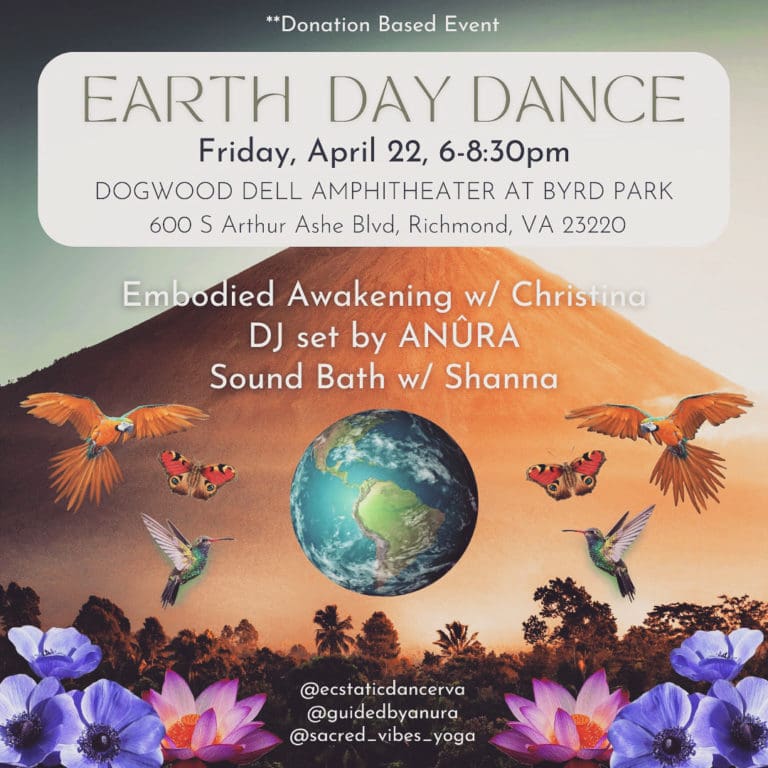 Anura
April 22, 2022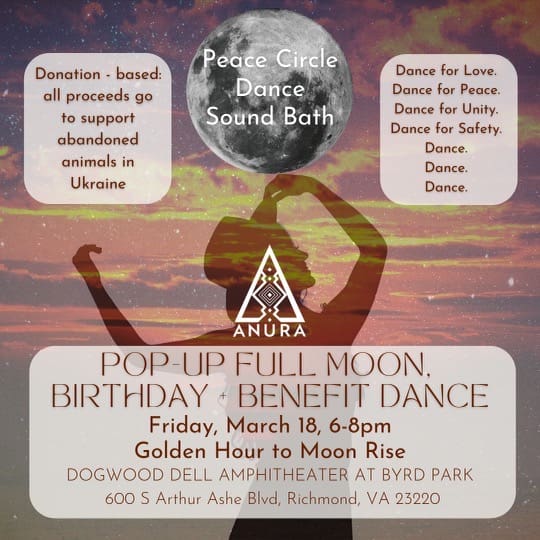 Anura
March 18, 2022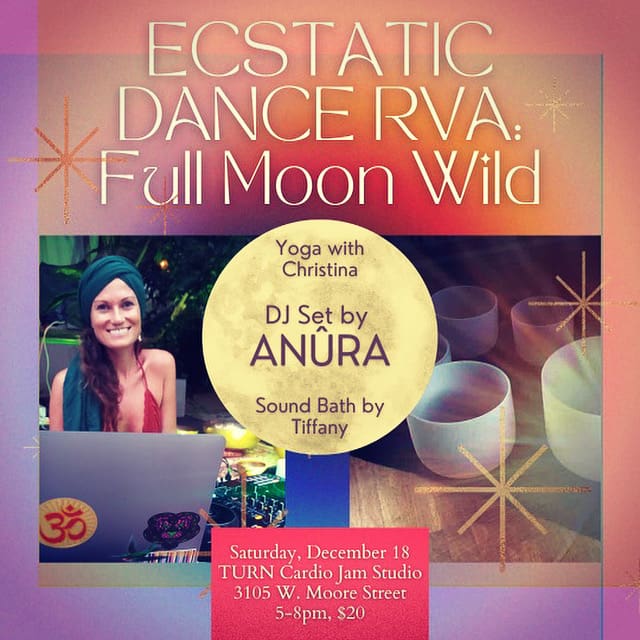 Anura
December 18, 2021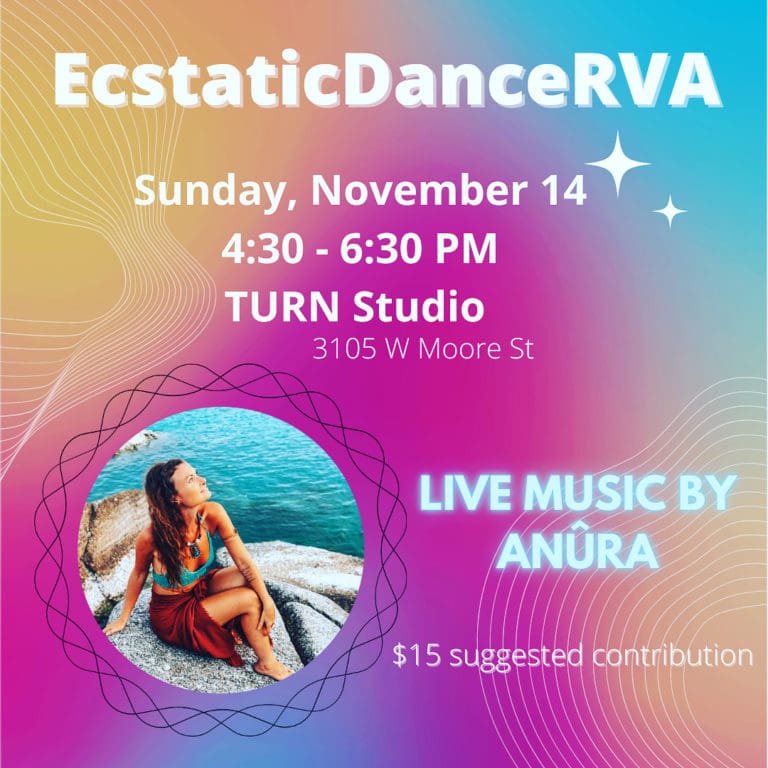 Anura
November 14, 2021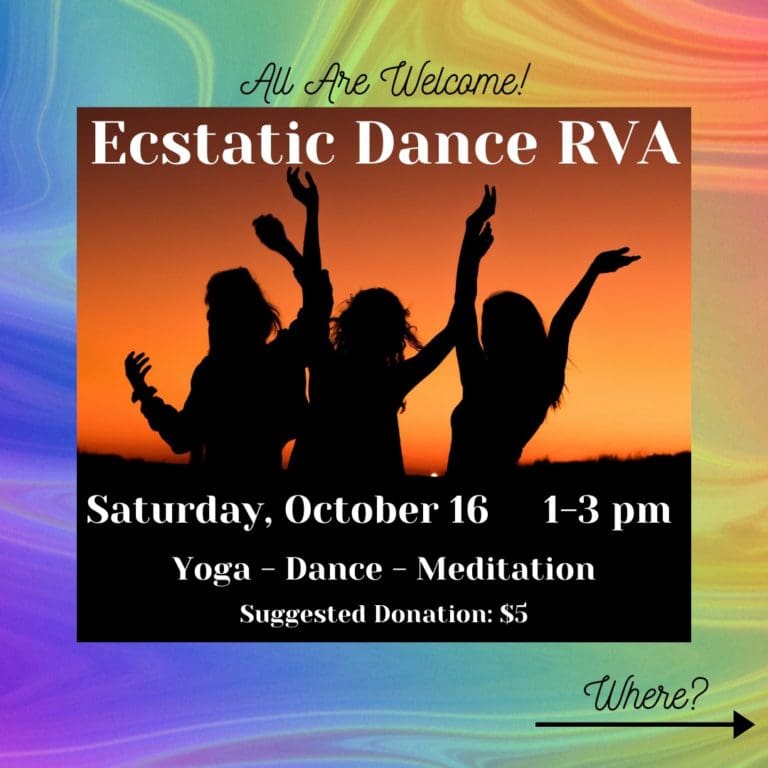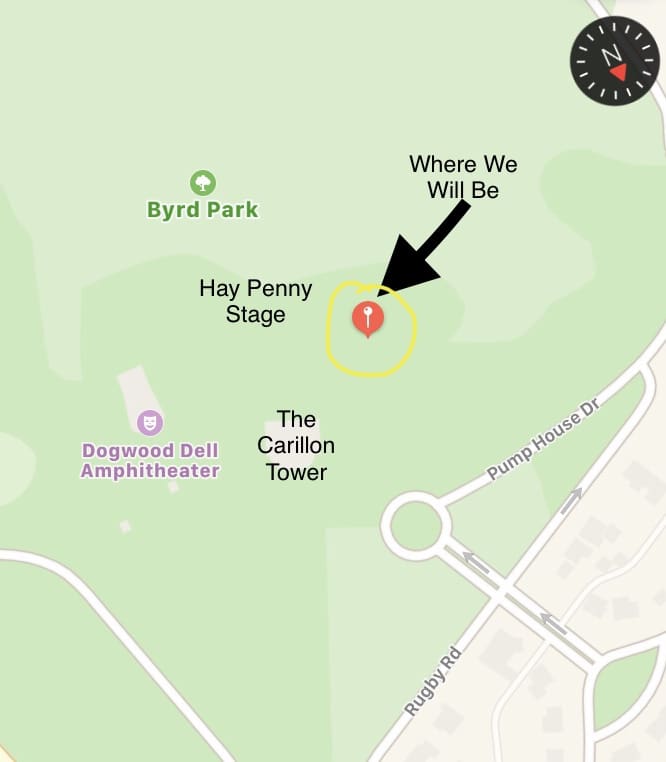 September 25, 2021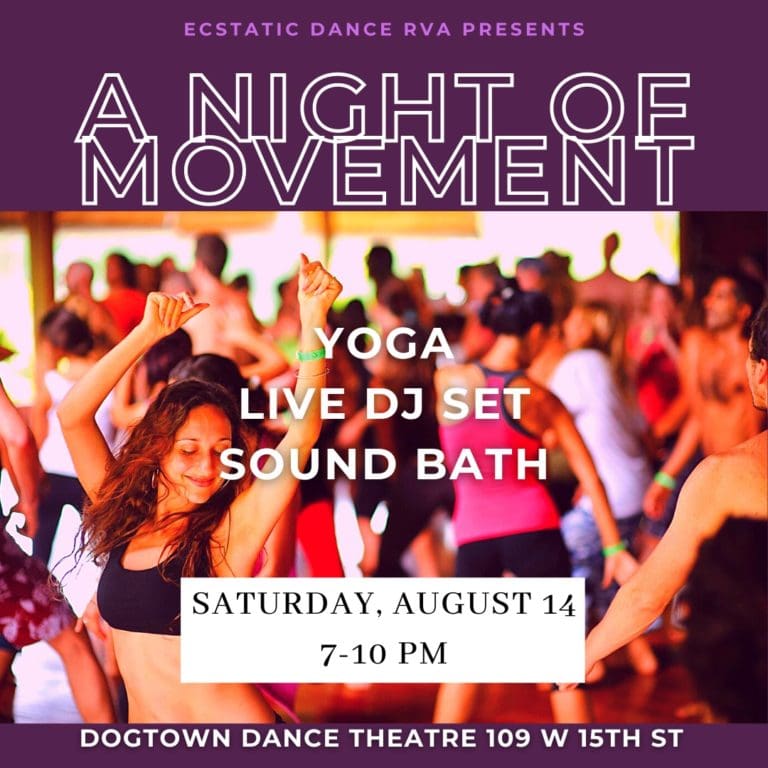 DJ Copa Vida
August 14, 2021
Special Event! Tickets at https://www.vagaro.com/dogtowndancetheatre/classes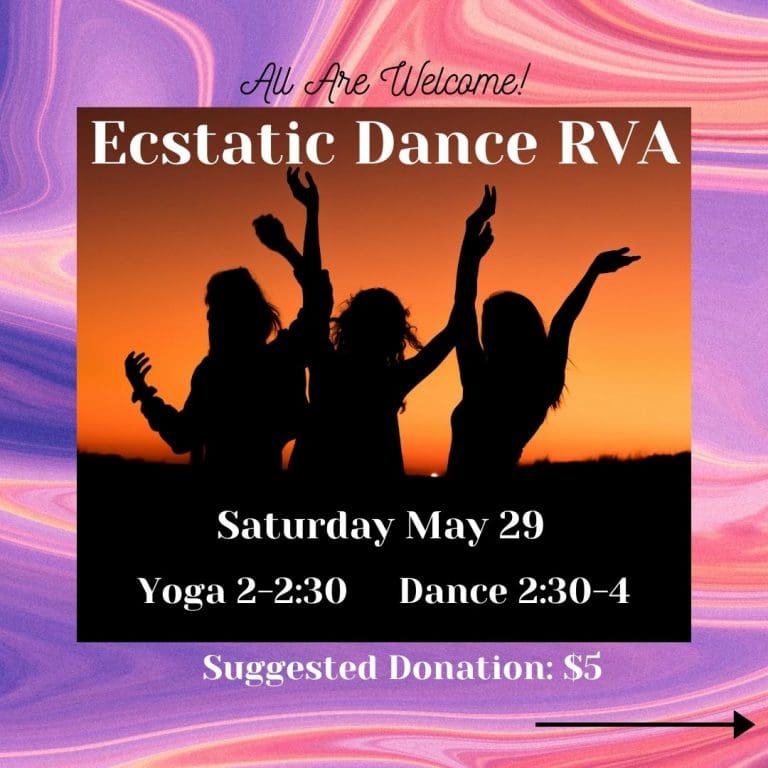 June 12, 2021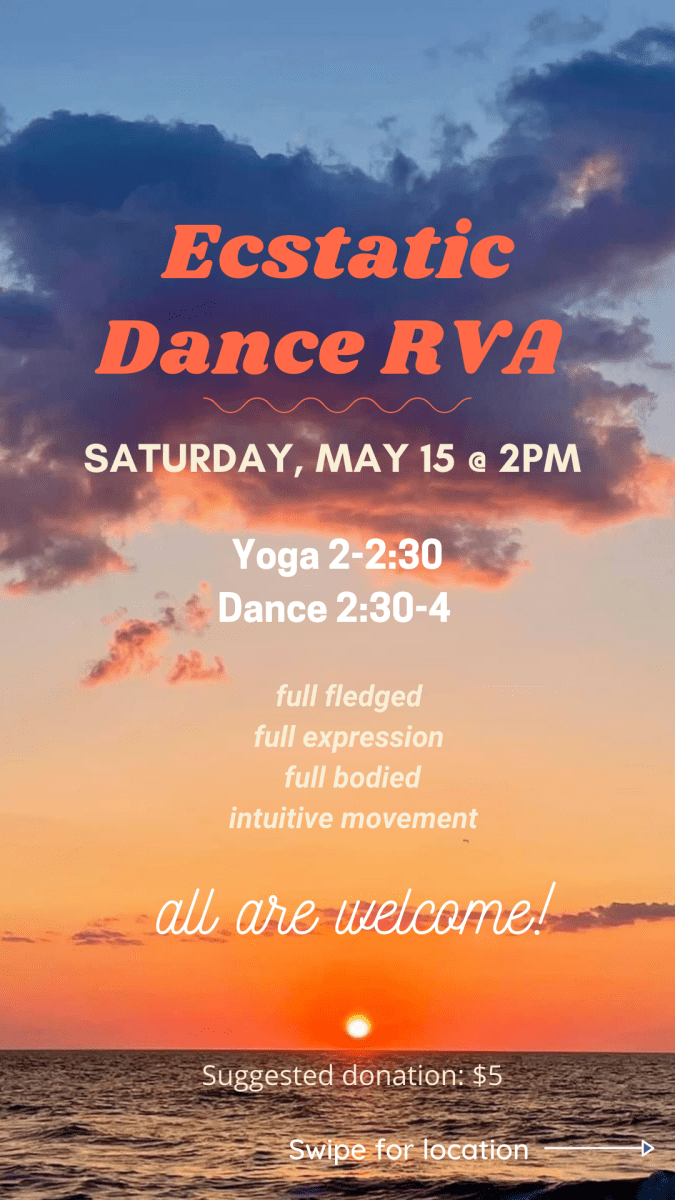 May 15, 2021
Ecstatic Dance – 3 Simple Guidelines
1. We Dance without shoes (or: We Dance Barefoot)
This allows us to connect more fully with the Ground (socks are OK)
If you have a physical condition that you need dance shoes, then OK
2. We Dance without words (or: We Dance with Body Language)
This makes it easier to be in a Meditative State
Minimal Verbal Instruction from the Facilitators
No Talking from the Dancers
3. We Dance as We Are
No Drugs/Alcohol, No Phones, No Camera/Video, No Scents, No Expectations, No Judgements, No Shoulds, No Oughts… Just Be Yourself; With Respect for Ourselves, the Space, and One Another.