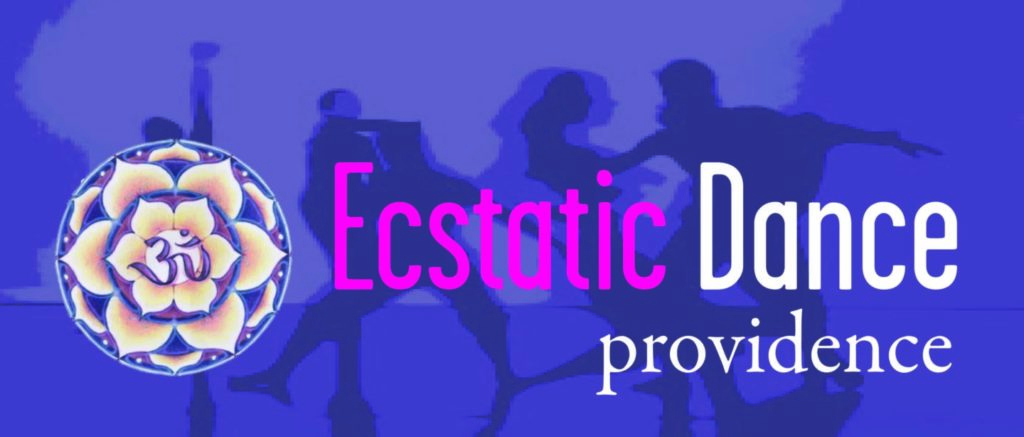 Ecstatic Dance Providence
Tara Ma (aka Thea Izzi) is the founder and facilitator of Ecstatic Dance Providence and has been DJing in New England for over 12 years. She weaves an electronic tapestry of ethereal sounds, global rhythms, funky remixes and bass-y beats that will ignite all your chakras and bring you back home to your self.
You can find her sets on Soundcloud and Mixcloud. 
Please check the FB Page for up to date info on Dance Events
https://www.facebook.com/EcstaticDanceProvidence/
and join our group
https://www.facebook.com/groups/EcstaticDanceProvidence/
Follow us on Instagram
https://www.instagram.com/ecstaticdanceprovidence/
Global Dancing Calendar URL Link:
https://calendar.google.com/calendar/b/1…
"FIND YOURSELF DANCING"
Imagine the freedom and joy you feel when dancing in your living room (or shower or car) to music that fills your soul. The difference is the addition of the energy of other people with you, doing the same. Find release, renewal, joy and healing in this beautiful practice. The best part is that everyone can do it! There are no rules except to be silent on the dance floor, refrain from wearing shoes, respect yourself and one another and most importantly, to dance however you wish. Align body, spirit and mind with the healing power of dance.
We begin with a guided meditation and/or guided movement and an opening circle to provide connection with other dancers and an invitation to set an intention for the evening. PLEASE ARRIVE ON TIME. Music comprised of an electronic tapestry of global rhythms and styles, choreographed by the facilitator and DJ, Thea Izzi (aka Tara~Ma) takes the dancers on a musical journey from ethereal bliss to hip shaking fun and on to high energy grooving out and back down again to end in a place of stillness. Closing circle completes the container and newly created joy is ready to be embraced and sent out in to the world!
We are a substance free, judgement free environment. No dance experience is required. Open to adults of all ages and levels of ability. Supervised children are permitted at day time dances when they happen.
Follow us on Facebook and Instagram @EcstaticDanceProvidence
Guidelines:
1. No talking on the dance floor
2. Dance however you wish
3. Respect yourself and one another
( Please also refrain from street shoes, photos, video, and scents.)
Monthly - Please check FB page for up to date info
Studio One Dance Complex - 85 Industrial Cir Suite 4102, Lincoln, RI 0286
Ecstatic Dance – 3 Simple Guidelines
1. We Dance without shoes (or: We Dance Barefoot)
This allows us to connect more fully with the Ground (socks are OK)
If you have a physical condition that you need dance shoes, then OK
2. We Dance without words (or: We Dance with Body Language)
This makes it easier to be in a Meditative State
No Verbal Instruction from the Facilitators
No Talking from the Dancers
3. We Dance as We Are
No Drugs/Alcohol, No Phones, No Camera/Video, No Scents, No Expectations, No Judgements, No Shoulds, No Oughts… Just Be Yourself; With Respect for Ourselves, the Space, and One Another.