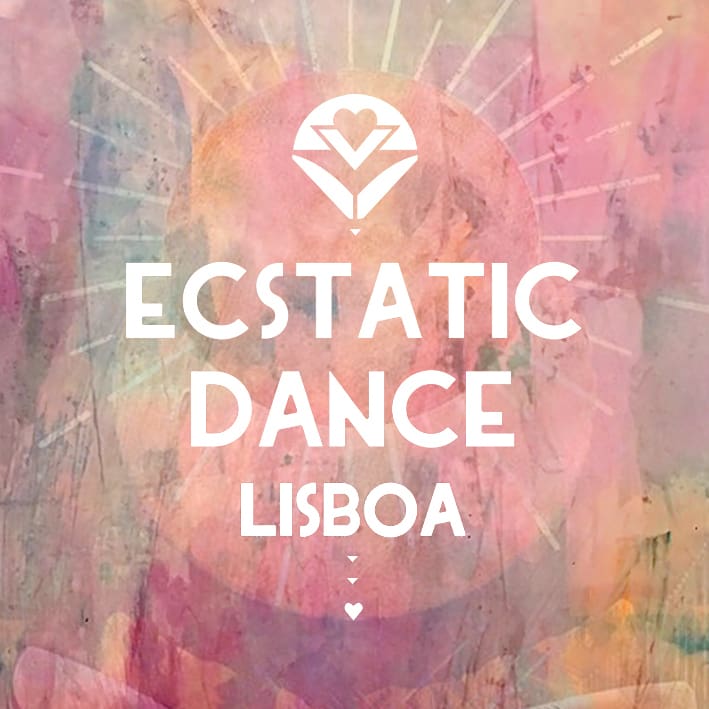 Vamos dançar! We gather on the 3rd Saturday of the month
Please note we generally sell out a few days before, therefore we strongly recommend buying your ticket in advance.
Click here to reserve your place.
SCHEDULE
17:45 – Doors open
18:15 – Opening Circle
18:30 – Guided warm-up
19:15 – Ecstatic Dance (live DJ set)
21:15 – Closing Circle
FAQ
What type of music do you play?
Our DJs will play a wide variety of genres and rhythms to allow you to access and release a full range of emotions. Every DJ has their own personal style and signature, so you can expect a different experience every single time. The only constant is the wave format of an Ecstatic Dance journey: we start with slow and meditative music, then gradually build the tempo and energy up, reach a peak (during which you may or may not feel an 'ecstatic' state), then go back down again and end in stillness.
What to bring?
Your body, comfortable clothing and a large bottle of water (the venue comes with a filtered water dispenser for you to refill).
What to wear?
Dress ready to move, in layers and according to the temperature. You will likely get hot and sweaty, so wear light clothes as a base. Art Kaizen doesn't allow toplessness (for any gender), so please bring a change of clothes if you need to.
Will there be food or drinks available?
Most of the times, yes. We work with Chakula Kitchen, who provided delicious and nutritious plant-based food. They sell hot meals, snacks and juices to keep your energy levels up.
I've never been to an Ecstatic Dance before. Am I welcome?
Absolutely! We love welcoming first timers at our events, and we always have quite a few Ecstatic Dance virgins every time. If you feel nervous, let one of us know when you check-in at reception and we'll give you a big welcome hug to calm your nerves 🙂
Can I come on my own?
Yes of course you can! We always have lots of people who come on their own. As there's no talking allowed during the dance, it actually doesn't matter whether you come with friends or alone. Our dances convey a very welcoming and friendly energy and you'll most likely come back home with new friendships.
Are children welcome?
Yes, we love children! Kids under 15 can come and dance for free (limited child tickets available). Please note babies and toddlers need mandatory ear protection in order to be allowed on the dance floor as the music does get loud during the peaks.
Can I pay by MB WAY or bank transfer?
We have switched our registration system to Eventbrite to make the registration process easier. You can pay by debit/credit card, PayPal or Apple Pay. If none of these options work for you, please email us at to arrange alternative payment method: ecstaticdancelisboa@gmail.com
Can I get a ticket on the door?
Our events generally sell out so we highly recommend buying your ticket in advance to guarantee entry. We keep a very limited number of tickets on the door to make up for cancellations and no-shows, which are available on a first come, first served basis. Click here for tickets.
See you on the dance floor!!
Rute, Sofia & Renée
Art Kaizen, nº52 Rua do Açúcar 1950-009 Lisboa
Contribution between €25 - €40
GUIDELINES
Ecstatic Dance is a non-verbal space, please refrain from spoken words during the session so we can all dive deeper into the practice.
We dance barefoot (we allow soft shoes only in case of a health/medical condition).
Ecstatic Dance is a mindfulness practice. No intoxicants (alcohol/drugs) are to be consumed before or during.
Please keep your phones away (off/on silence mode). No pictures or filming is allowed.
If you wish to dance with someone, please make sure there is consent beforehand (ex. by making eye-contact). When you want to decline or end a dance with someone, simply put your hands together in prayer (ex. namaste gesture). This is a universal conscious dance symbol for 'thank you, I want to be on my own'.