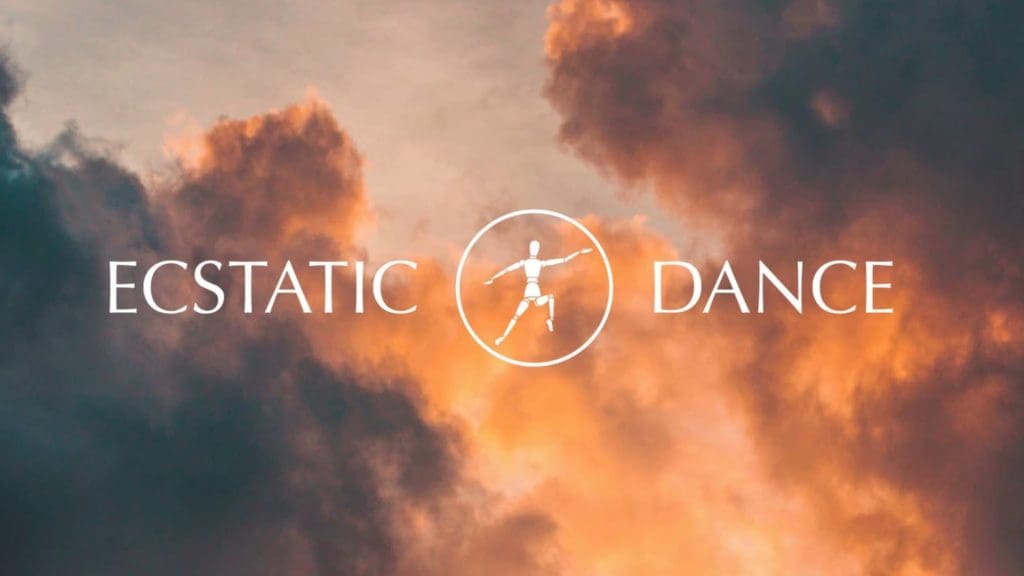 — English Below —
À travers l'expression corporelle, nous voguerons sur un chemin de liberté, d'ouverture de l'intuition, de connection avec soi et les autres, et organiquement arriverons dans un flow de groupe.
Au programme, du temps avec soi et des danses partagées, des moments dynamiques et des moments lents, du jeux et du lâcher prise, de l'expression, de l'écoute. Cela à travers la danse, les sons de voix, la respiration.
C'est votre première fois à mes ateliers?
Cet atelier est ouvert à tout âge, et il n'y a aucun prérequis. Venez juste comme vous êtes et laissez-vous guider!
Cette danse qui vient du plus profond de soi amène à libérer le corps et s'exprimer en mouvement. Le mouvement permet de comprendre ce que le mental ne peut comprendre. Il permet de libérer les émotions. Il permet la transformation, l'intégration du changement. Danser, c'est être pleinement présent, inspiré, créatif. Enfin, danser, c'est partager, révéler, approfondir avec légèreté.
Lors de mes ateliers, vous êtes toujours libres par rapport à mes propositions.
Lieu : La Passerelle, 26 rue Crussol, 75011 Paris
Réservation:
ou par Lydia au 0764176227
Pour un tarif réduit (étudiant, chômeur..) écrivez-moi.
Quelques retours de participants:
"Intensité. Puissance. Centré. Aligné. Ancré. Ensemble. J'EXPRIME"
"J'avais beaucoup d'énergie de colère. Je suis rentré plein de joie et d'envie de continuer à danser"
" Ton aura est pour beaucoup dans l'atelier, merci."
" Une connectivité avec les autres via la danse et le silence. "
"Puissance confiance autorisation exploration intuition !"
" Ca me rappelle de prendre le temps de me connecter à mon corps, de laisser émerger ce qui peut venir de l'intérieur, sans trop réfléchir ni le forcer."
"Explorer les possibilités du corps aide aussi pour explorer les différentes façons de penser et déjà le bien-être qu'apporte cet outil"
" Lâcher prise, se laisser porter par le flow de la musique "
" Un grand sentiment de liberté ! "
A propos d' Alexia Perineau: (
https://www.facebook.com/alexiayoga/
)
Facilitatrice de danse authentique et en groupe, Alexia emmène les gens dans un état de flow et de connection par l'improvisation. Elle est inspirée par le contact improvisation, la danse gaga, l'improvisation d'ensemble, et l'ecstatic dance. Alexia pratique aussi le theatre avec la méthode Meisner, la CNV, l'écriture spontanée, la méditation, le yoga et le chant. Elle s'est également intéressée aux nouvelles manières de vivre ensemble, en explorant 12 différentes communautés à travers le monde, pour son projet New Societies. Tout cela après un début de carrière d'ingénieur initié par son goût des mathématiques.
:::
:::
ENGLISH VERSION
Through embodied expression, we will travel on a path of freedom, opening intuition and creativity, connection with the self and others, and organically arrive into a group flow.
You will take some time to move with yourself, you will share some dances, have dynamic and slow moments, play and letting go, expression and listening.
This workshop is open to all, any age and previous experience included.
Just come as you are and let yourself be guided.
We start in a circle to share intentions. We then warm up a little, and merge into a meditation that becomes a dance. We then dance together, in pairs and in groups, and end with verbal sharing and closing circle.
Location : La Passerelle, 26 rue Crussol, 75011 Paris
La Passerelle 26 rue de Crussol 75011
Ecstatic Dance – 3 Simple Guidelines
1. We Dance without shoes (or: We Dance Barefoot)
This allows us to connect more fully with the Ground (socks are OK)
If you have a physical condition that you need dance shoes, then OK
2. We Dance without words (or: We Dance with Body Language)
This makes it easier to be in a Meditative State
No Talking from the Dancers
3. We Dance as We Are
No Drugs/Alcohol, No Phones, No Camera/Video, No Scents, No Expectations, No Judgements, No Shoulds, No Oughts… Just Be Yourself; With Respect for Ourselves, the Space, and One Another.