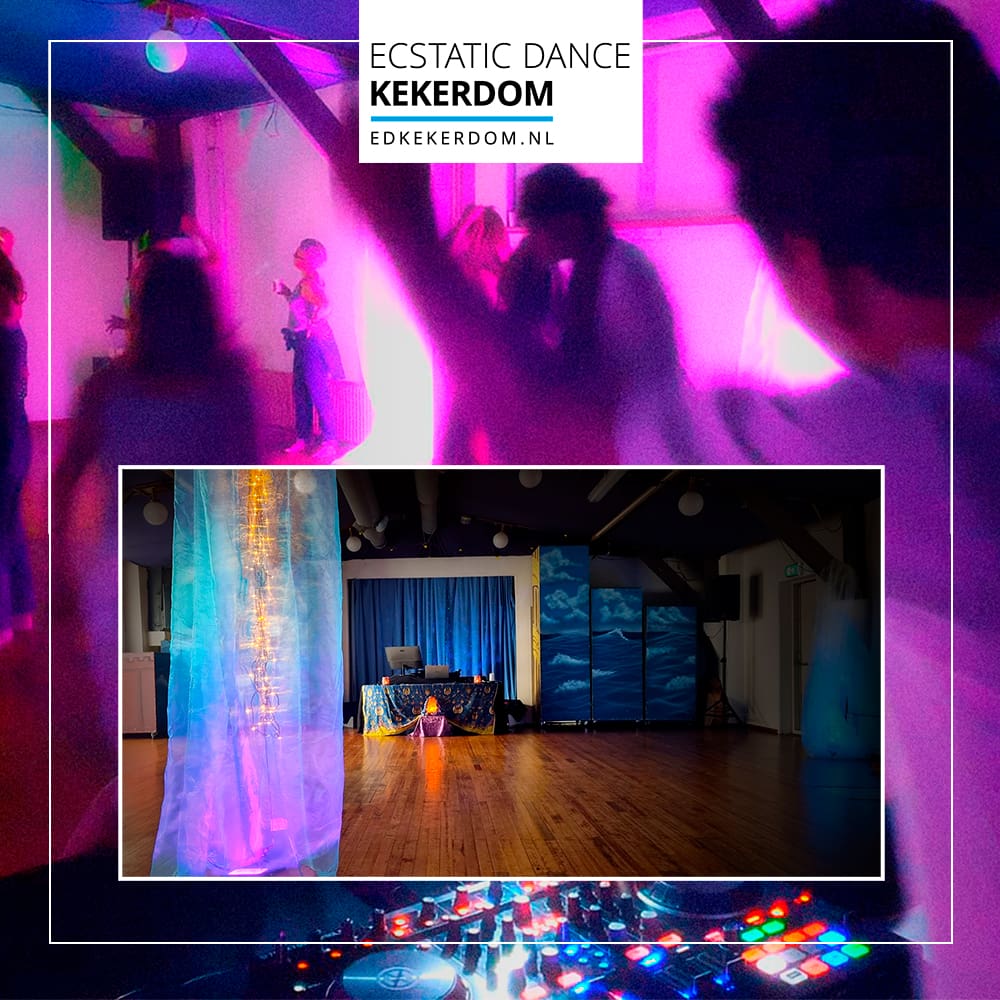 Welcome to
ECSTATIC DANCE KEKERDOM
Take a look at www.ecstaticdancekekerdom.nl for all info
19.30 uur: doors open
20.00 uur: opening (doors closed)
20.30 uur: dance set with DJ
22.30 uur: closing circle
– Fine and safe for everyone
– Dancing barefoot (or socks)
– No alcohol during the dance
– We don't talk during the dance
Partly free parking.
Water, tea and fruit available for free.
Ecstatic Dance is a conscious free dance form. Dance and move in complete freedom the way you like. You dance your own dance in your unique way. It is more important how you experience it than how good or beautiful you dance.
Both before the opening and after the dance set and closing circle, Ecstatic Dance Kekerdom offers the opportunity to have a drink at De Waard van Kekerdom and to socialize. You can even have a bite to eat in advance. Music is central during the dance. There is free water, tea and fruit.
Regularbird tickets € 17.00
* excl. 79 cent ticket cost
Free parking
Usually the opening will be done by Annemarie Lutters and DJ Rhaníma will be the regular DJ. Sometimes others will arrange the opening or another DJ will be invited. Look for current info on our website www.ecstaticdancekekerdom.nl
Listen to the sets of Rhaníma on https://www.mixcloud.com/rhanima/ or https://soundcloud.com/rhanima )
Mostly every month, except summer period
Weverstraat 94, 6579 AG Kekerdom, Netherlands
– Fine and safe for everyone
– Dancing barefoot (or socks)
– No alcohol during the dance
– We don't talk during the dance