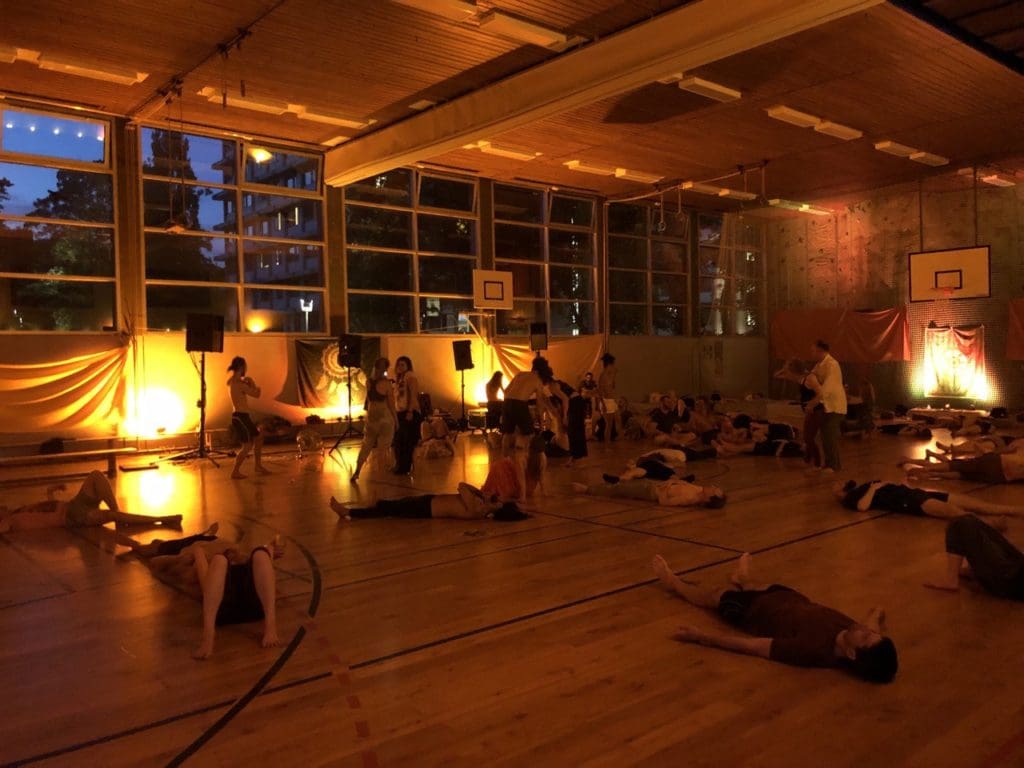 Ecstatic Dance Heidelberg
Our Telegram-channel: https://t.me/EcstaticDanceHD
Our Mailing-List: http://eepurl.com/hLX0S5
Our Timetable:
18:50 – 19:20 Arriving & Community Time // Einlass & Ankommen
19:30 Opening Circle // Eröffnungskreis
19:45 Connective WarmUp // Bewegungsimpulse
20:15 Ecstatic Dance Journey
~ 22:30 Closing Circle // Abschlusskreis
bis 23:00 Community Chillout // Snack-time – bring healthy snacks to share ♥
Turnhalle des SRH Campus Sports e.V., Bonhoefferstraße 4-1, 69123 Heidelberg (https://goo.gl/maps/mwAjX84Yv4uGPk2q7)
20€ Normal, 25€ AbunDance, 15€ Reduced
Ecstatic Dance – 3 Simple Guidelines
1. We Dance without shoes (or: We Dance Barefoot)
This allows us to connect more fully with the Ground (socks are OK)
If you have a physical condition that you need dance shoes, then OK
2. We Dance without words (or: We Dance with Body Language)
This makes it easier to be in a Meditative State
No Verbal Instruction from the Facilitators
No Talking from the Dancers
3. We Dance as We Are
No Drugs/Alcohol, No Phones, No Camera/Video, No Scents, No Expectations, No Judgements, No Shoulds, No Oughts… Just Be Yourself; With Respect for Ourselves, the Space, and One Another.