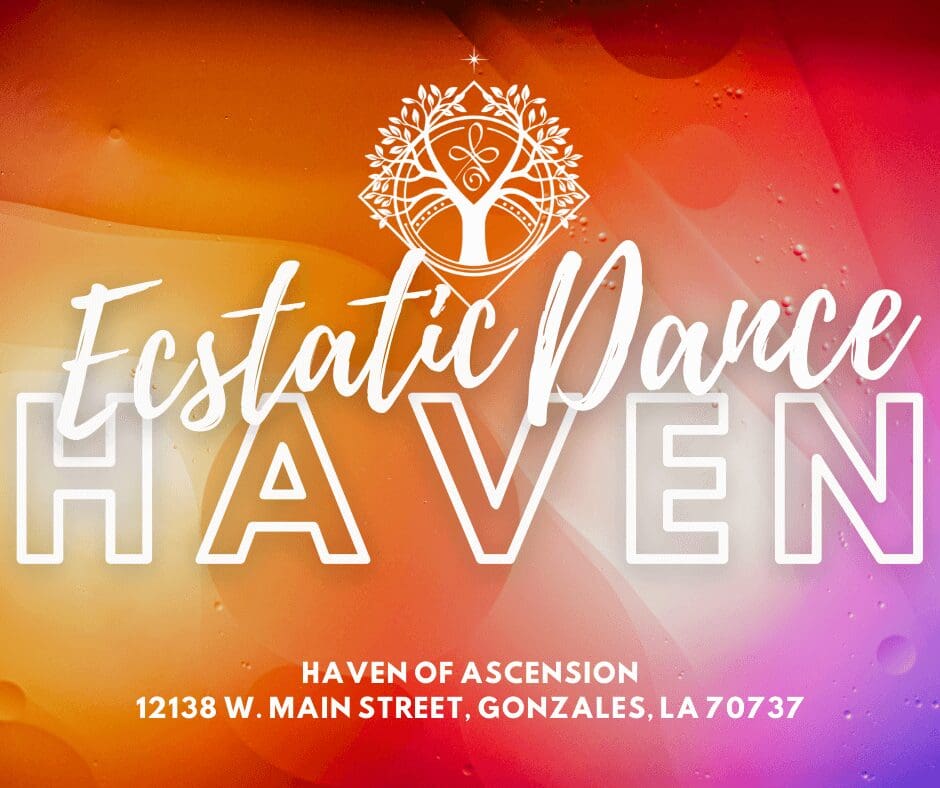 Haven of Ascension is a retreat destination and mind, body, spirit educational facility nestled between Baton Rouge and New Orleans located in the sweet spot of Ascension Parish. We welcome all those new to Ecstatic Dance and those familiar with this beautiful method of connection to ourselves and one another.
We offer two Ecstatic Dance sessions on the second week of the month. Thursday evenings from 7pm – 9:30pm and Sunday mornings 10am – 12:30pm.
Thursday Evenings we offer a yoga stretch session an hour before the dance starting at 6pm for a donation of $11. Our Thursday evening Ecstatic Dance Haven begins at 7pm and ends at 9:30pm. We begin our dance with a community circle to set the intention for the evening and we close with a small offering of food and community share of what we received during the dance.
We also offer a Sunday morning Ecstatic dance session that is kid and family friendly. We'll also offer Yoga an hour before the dance for an $11 donation starting at 9am. Our Sunday morning Ecstatic Dance Haven will have kid friendly activities and a small Marketplace of local vendors offering holistic health products for the entire family to enjoy.
We welcome you to Haven of Ascension and look forward to building community with you at our monthly Ecstatic Dance Haven.
Second Thursday of the Month
$22 sliding scale donations for students and low-income individuals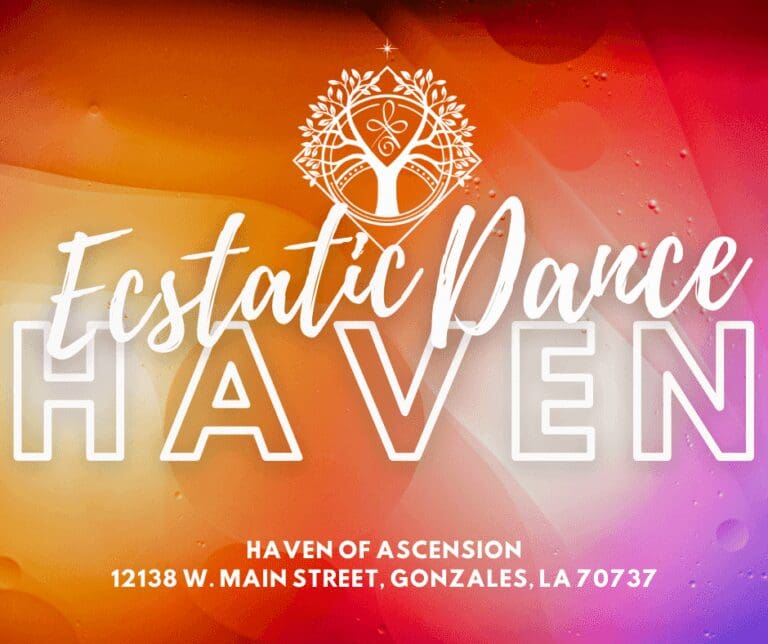 Cristal Olivier
April 20, 2023
\6pm Yoga 7pm Dance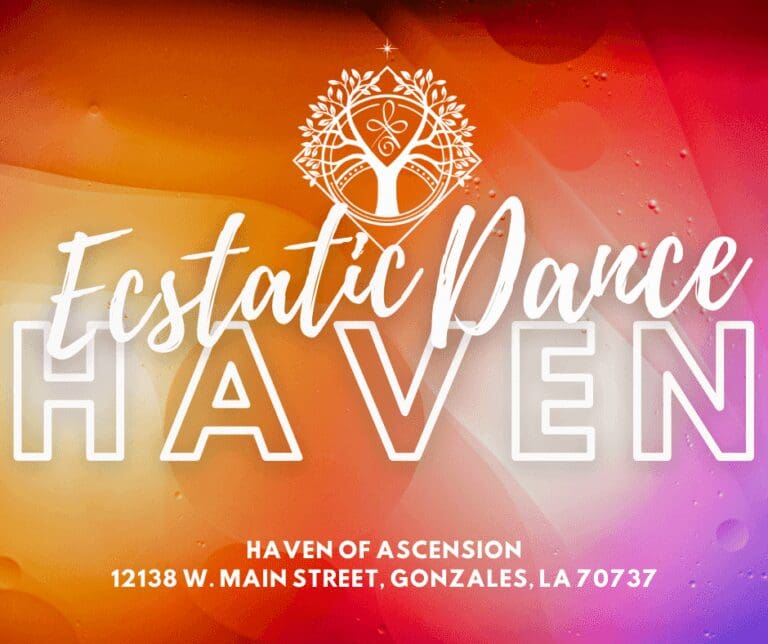 Cristal Olivier
April 23, 2023
\9am Yoga 10am Dance
Ecstatic Dance – 3 Simple Guidelines
1. We Dance without shoes (or: We Dance Barefoot)
This allows us to connect more fully with the Ground (socks are OK)
If you have a physical condition that you need dance shoes, then OK
2. We Dance without words (or: We Dance with Body Language)
This makes it easier to be in a Meditative State
No Verbal Instruction from the Facilitators
No Talking from the Dancers
3. We Dance as We Are
No Drugs/Alcohol, No Phones, No Camera/Video, No Scents, No Expectations, No Judgements, No Shoulds, No Oughts… Just Be Yourself; With Respect for Ourselves, the Space, and One Another.