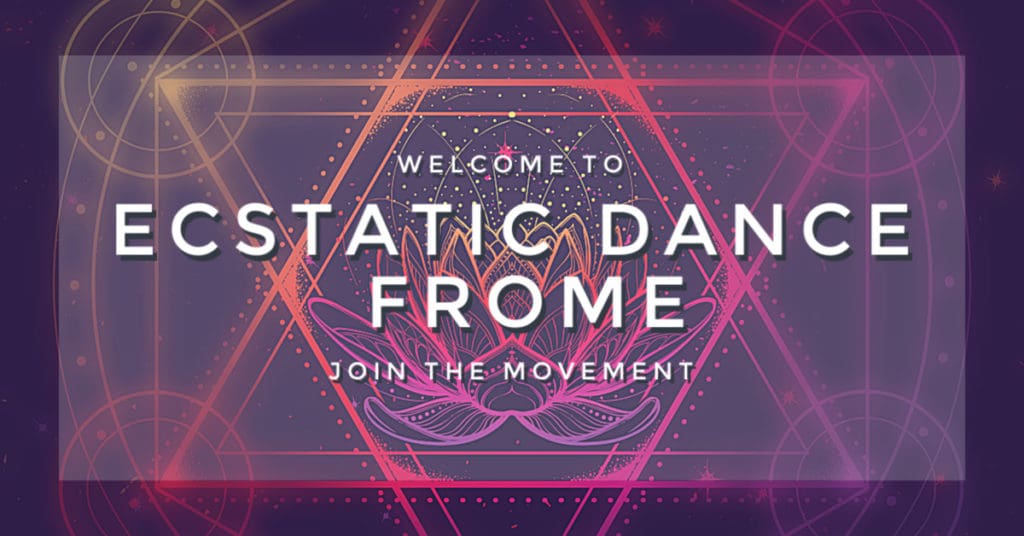 Ecstatic Dance Frome
Last Friday of each Month
@ Selwood Academy, Frome, BA11 2EF
2.5hrs of Music and Movement and Mindfulness, held by DJ Pixi Pete
Music Starts @ 7.30pm
Opening circle @ 7.45pm
Ecstatic Dance @ 8.00pm
Sound Journey @ 9.30pm
Closing circle @ 9.45pm
Ecstatic Dance Frome invites you just as you are, to move to be free, to express, to create, to connect and have fun. Join the space to go inside and express outside, to move in and out with the music carefully and expertly curated by the Facilitator.
PRICE
£10.00 Early Bird – Online Link: F/b
£13 Regular Admission
PIXI PETE.
Peter Michel, aka Pixi Pete, is a DJ, creative facilitator, event organiser and musician, with over a decade of embodiment practises, self development work and musical performance.
As well as expertly DJing and facilitating an ecstatic dance, Peter incorporates his skills as a drummer to add live percussion to his sets; weaving beats and rhythms from a range of percussion instruments and is known for suddenly emerging onto the dance floor with his djembe to really get the crowd going wild.
As for his music, Peter is well know for having his finger on the pulse for new and up and coming music, seamlessly blending a range of fresh and well known dance tracks, finding remixes and reworks that will pleasantly surprise you. Expect soul lifting melodies and deep tribal beats mixed in with some good bass sounds and a splash of nostalgia.
Peter plays for festivals and events nationally and internationally and is a resident DJ for Ecstatic Dance U.K, Ecstatic Dance Bristol, Mind body Spirit Festival and Dance Medicine Glastonbury.
Check out his mixes:
www.mixcloud.com/pixipete
www.soundcloud.com/pixipete
INFO
-Bring a water bottle to Refill and drink from.
-Dress Comfortably, loose, light and comfortable clothing is recommended. Maybe a change of top if you sweat alot.
-Ecstatic Dance music is eclectic and will vary through many genres. An ecstatic journey usually consists of "Waves" rising and falling gently using a variety of Live, Acoustic and electronic Music from round the world.
-Bring a blanket if desired to cover yourself with if you wish to lie down during the sound journey at the end.
-This is a child friendly event, though there will be no child care. Well behaved children are welcome and we ask you to please be mindful of your child/children during the dance that they are not disrupting others.
(Under 8's Dance for free. Under 18 Half price.)
VENUE.
Selwood Academy has a very nice sprung wooden floor perfect for dancing barefoot on. With a space to hold 80 dancers comfortably. There will be an Alter set up with cards and as a place for meditation/reflection if desired.
We look forward to dancing with you!
Last Friday of Each Month
Selwood Academy, Frome, BA11 2EF
£10 Early Bird, 13 On the Door
WHAT IS ECSTATIC DANCE?
ED is a free-movment dance practice, inviting people to connect to themselves and to others through music and movement. A live DJ set will start and finish with a short opening and closing circle. There is no instruction, here your body is the teacher and the music your guide.
GUIDELINES.
1. No talking! Ecstatic Dance is a silent practice -you are welcome to communicate with others with your body language, but please keep words outside the space.
2. No shoes (unless special and necessary). Barefoot dancing helps us ground ourselves by creating direct contact between our feet and the floor. Ecstatic Dance is best practiced barefoot but you can also wear socks if you wish to.
3. No drugs/alcohol. Ecstatic Dance is a conscious practice embracing mindfulness.
4. Phone-free zone. Please keep your phones off/silent and out of sight.
5. Respect of self and other. We ask participants to take responsibility for themselves, but also to watch out for others and be mindful of their personal space.