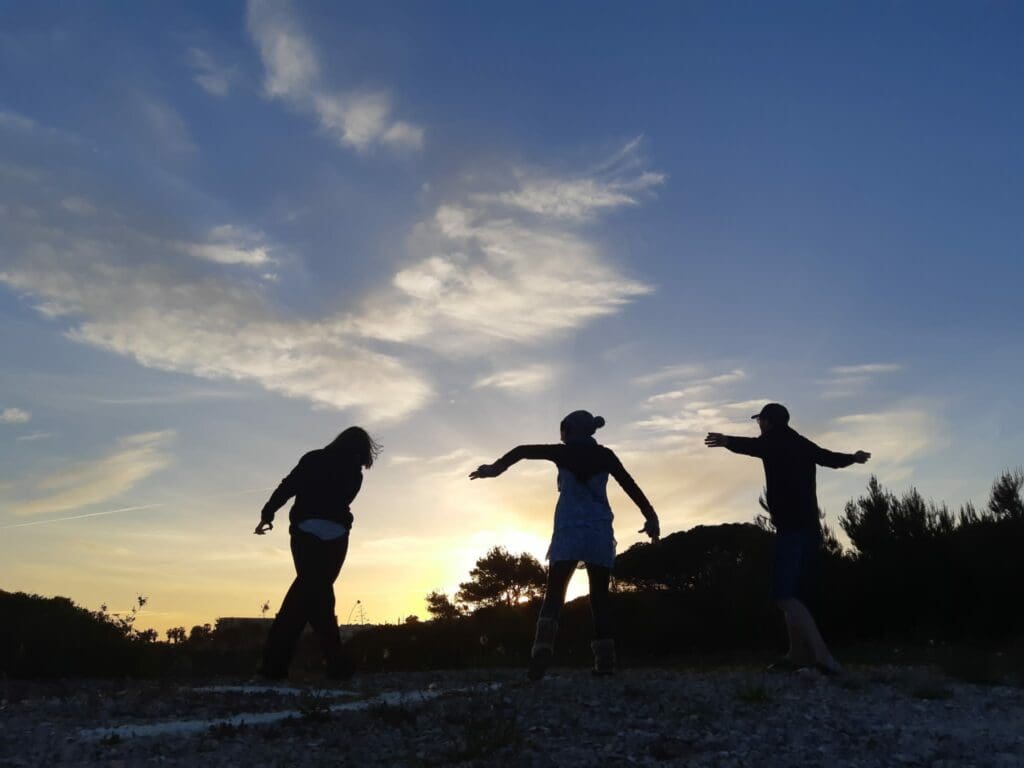 Ecstatic Dance Earth - London
Ecstatic dance is a mindful dance practice.
It is a none judgmental space where you can move freely and reconnect with yourself and your body.
You don't have to be a good dancer.
Most of us are not and enjoy moving our bodies to music.
It's a welcoming, accepting, supportive community where you will meet great people.
Likely make some new friends and rediscover the joy of carefree dance, the way we all did as children before we got told there is a "right" or "wrong" way to move.
It's not a partner dance, and most people come alone.
It's a mindful practice where we are focused on our breath.
I call it dancing yoga as we use dance instead of Yoga movements to return to ourselves and our presence and let go of stress.
It is a drug and alcohol-free event.
Please arrive 10 minutes early so we can welcome you to the space and check everyone in.
Ecstatic Dance – 3 Simple Guidelines
1. We Dance without shoes (or: We Dance Barefoot)
This allows us to connect more fully with the Ground (socks are OK)
If you have a physical condition that you need dance shoes, then OK
2. We Dance without words (or: We Dance with Body Language)
This makes it easier to be in a Meditative State
No Verbal Instruction from the Facilitators
No Talking from the Dancers
3. We Dance as We Are
No Drugs/Alcohol, No Phones, No Camera/Video, No Scents, No Expectations, No Judgements, No Shoulds, No Oughts… Just Be Yourself; With Respect for Ourselves, the Space, and One Another.