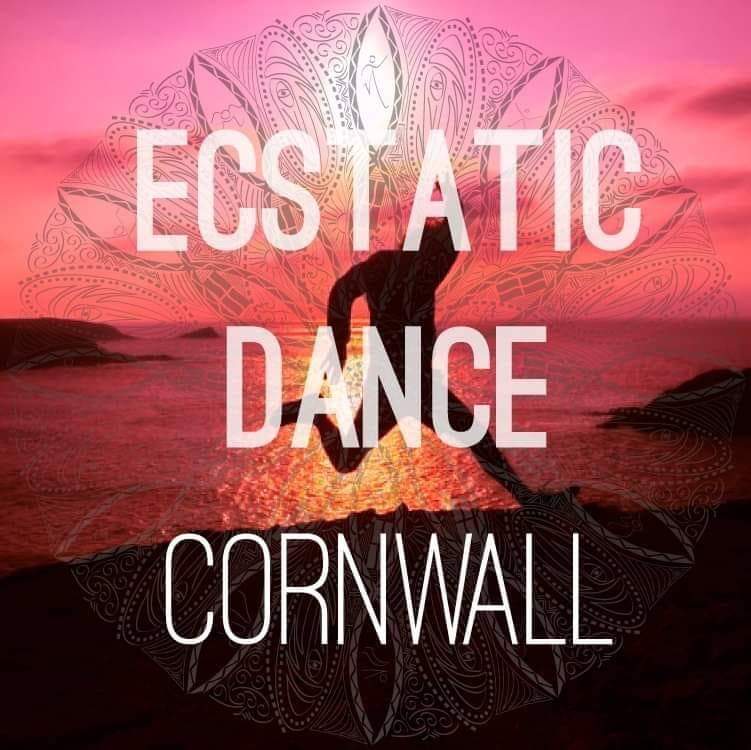 Ecstatic Dance Cornwall - Fun-Sun-Day
We believe that dance invigorates life, that our inner child has the need to play and courage to dance with free creative expression. We create a safe non-judgmental space for our inner wild side to explore this. The dance is a means to creating a caring compassionate community full of vitality.
Ecstatic dance is an expression of free form dance that combines the awareness of mind, body, heart, and soul. This invites people to connect to themselves and others through music and therefore is a movement meditation.
The ecstatic dance space is a safe container that is held and created without judgment and thus a sacred space to dance, move, roll, release, express. It can be fun, exhilarating, uplifting, liberating and much more.
The dance journey takes place over a period of 2 hours and is a DJ led musical discovery, covering various genre and starts with warm-up music, to a slow gentle tempo, which over a period of time reaches peaks of faster beats and then subsides to a slow gentle soft warm downtempo. There may also be a sound healing at the end to embody the experience of the dance.
The dance starts with a short opening and finishes with a closing circle led by a ceremony leader. There is no facilitator or teacher instructing you to dance in a specific way. basically there are no rules to the freedom of your expression but we ask you to adhere to a few guidelines in the safety and interest of all attending.
Every other Sunday - check social media
Crantock Village Hall, Halwyn Rd, Crantock, Newquay TR8 5RX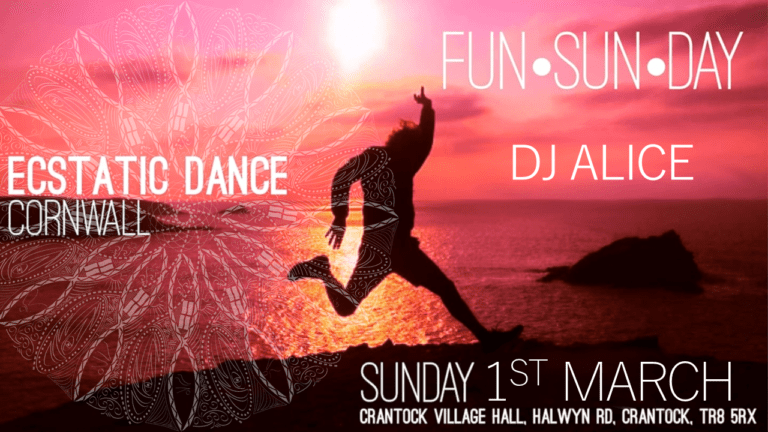 DJ Alice
March 1, 2020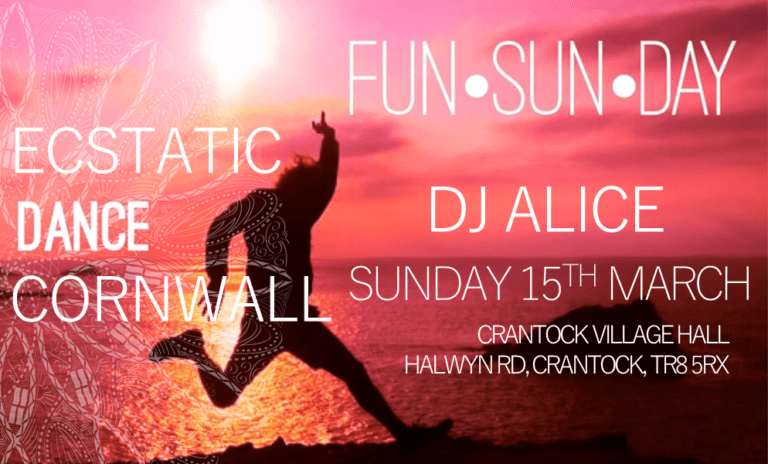 DJ Alice
March 15, 2020
☆ the dance floor is a non-verbal space
☆ the dance floor is s phone-free space
☆ the dance floor is a drug and alcohol-free space
☆ the dance floor is a space of respect and safety
☆ please be aware and care for those around you
☆ ecstatic dance is contact friendly (respecting boundaries)
☆ ecstatic dance is a barefoot grounded practice (socks OK)
What to bring?
♡ comfortable clothing that allows you to feel free to move
♡ water bottle, we will provide water to refill
♡ warm clothing for the sound journey at the end
♡ your inner child, an open mind and heart