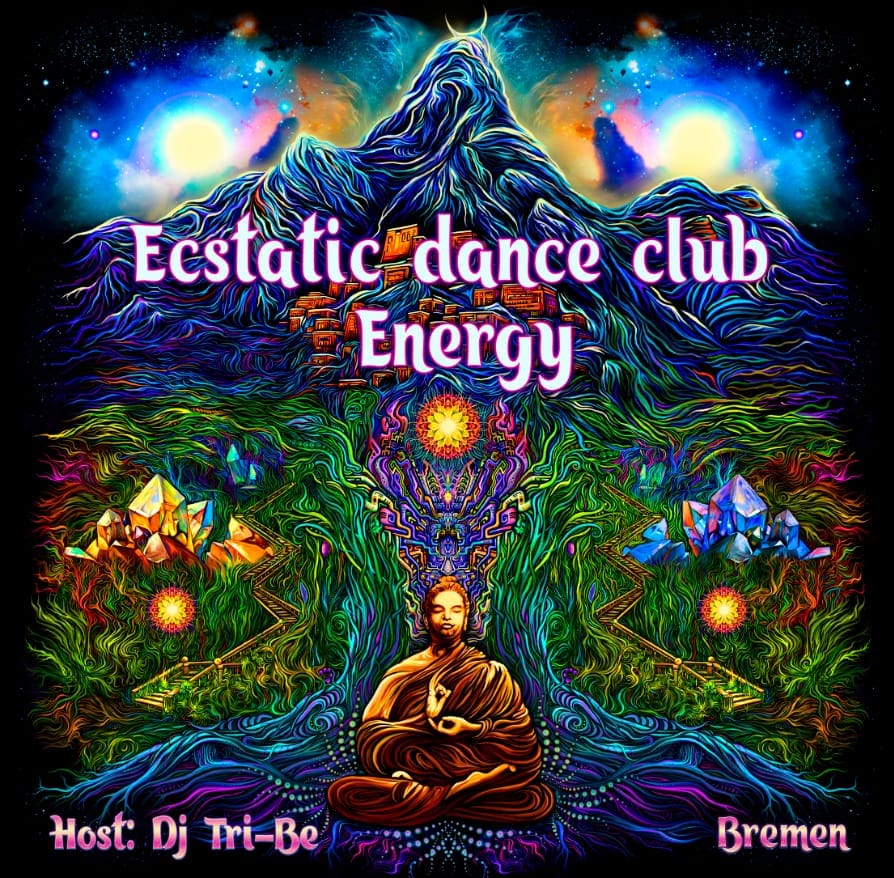 Ecstatic Dance Club Energy - Entspannung pur in der Hemelinger Karibik!
🎵 Do you know what else you need to relax? Some movement in nature!
🎵 For the first time there is an Ecstatic Dance in a magical little paradise! 😉
🎵 Get out of your head and into pure relaxation in the fascinating Hemelinger Caribbean! Let's enjoy the wonderful nature!
🎵Ecstatic Dance is a freeform movement, or powerful meditation in motion, where you can express yourself through your body, there are no steps to follow. The beat takes you on an inspiring dance journey to freedom, connection and joy.
🎵 PROGRAM & LINEUP​🎵
• 18:30 – 19:00 Opening & Warm Up with Sol
• 19:00 – 21:00 Ecstatic Dance with live DJ Tri-be​ in nature
• 21:00 – 21:30 Chill out & Get together ​
• 21:30 End of the event 😉
🎵 WHAT TO EXPECT 🎵
• Conscious dance journey with live DJ music
• A lovely community
• A space of mindfulness and enjoyment with free movement and relaxation in nature
🎵 INFO 🎵
• You don't need any previous dance experience, all you need is to enjoy movement and music.
• Dress code: Come with comfortable clothes
• Please bring a blanket or yoga mat to chill out at the end
Sporthafen Hemelingen 8, 28309 Bremen 👉🏻 Look good at the Directions: https://dkp.online/Anfahrt 👈🏻
Ecstatic Dance – 3 Simple Guidelines
1. We Dance without shoes (or: We Dance Barefoot)
This allows us to connect more fully with the Ground (socks are OK)
If you have a physical condition that you need dance shoes, then OK
2. We Dance without words (or: We Dance with Body Language)
This makes it easier to be in a Meditative State
No Verbal Instruction from the Facilitators
No Talking from the Dancers
3. We Dance as We Are
No Drugs/Alcohol, No Phones, No Camera/Video, No Scents, No Expectations, No Judgements, No Shoulds, No Oughts… Just Be Yourself; With Respect for Ourselves, the Space, and One Another.