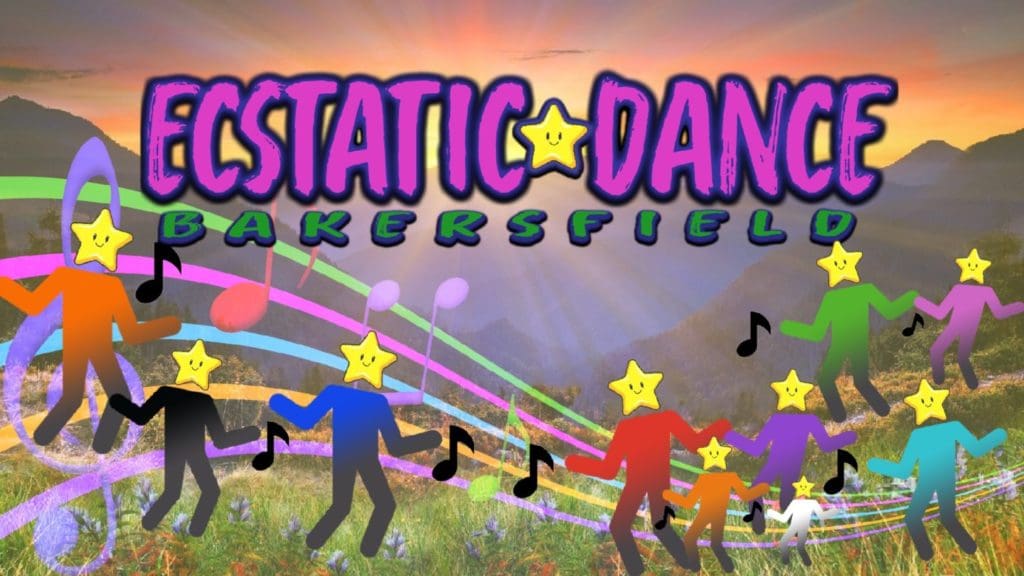 Ecstatic Dance Bakersfield
Do you love to dance? Do you love music? Are you ready to get out again? If you answered yes, then Ecstatic Dance is for you! An open, clear, safe space for you, family and friends to dance. Just Dance.
~ Ecstatic Dance has particular guidelines that make it unique ~
🔸 Free-form dance event, dance how you want, be free, be YOU! No prior dance experience to participate! ✨
🔸 Phone-free setting. Keep it down and out of sight. Dance free without your phone distracting you, or others. 📵
🔸 Barefoot dancing! It's fun! Socks or dance shoes are okay.  👣
🔸 Come Conscious. This is a substance free event. Bring water, there is no bar. 🥳
🔸 Quiet please. No talking on the dance floor. This makes the dance extra special! It helps keep you in tune and in a meditative state with the music. 🎶
What to Expect:
Ecstatic Dance Bakersfield will be held at Unity Center of Bakersfield
2001 Truxtun Avenue, Bakersfield, California 93301
Parking and the entrance is in the back of building. Go through the black gates, 2nd door on the right, outside entrance
Bring Water
Family Friendly
Just dancing! No talking, no phones, no shoes, no intoxication. Just pure music and dance, freestyle, free your style! The venue is a safe place and okay for the whole family
Expect to have fun and possibly an emotional experience
Be on time, or early, because you don't want to miss the warm up!
Light snacks provided
 Doors Open before event. Get Settled In
 Event Starts! Opening and Warm Up
 Ecstatic Dance with DJ
Mini Sound Bath + Closing
4th Friday Night of the month
222 Eureka St., Bakersfield, California 93305
$20 Donation to dance, pay what you can, we will not turn you away
TOA
April 12, 2020
First Ecstatic Dance!
Ecstatic Dance – 3 Simple Guidelines
1. We Dance without shoes (or: We Dance Barefoot)
This allows us to connect more fully with the Ground (socks are OK)
If you have a physical condition that you need dance shoes, then OK
2. We Dance without words (or: We Dance with Body Language)
This makes it easier to be in a Meditative State
No Verbal Instruction from the Facilitators
No Talking from the Dancers
3. We Dance as We Are
No Drugs/Alcohol, No Phones, No Camera/Video, No Scents, No Expectations, No Judgements, No Shoulds, No Oughts… Just Be Yourself; With Respect for Ourselves, the Space, and One Another.