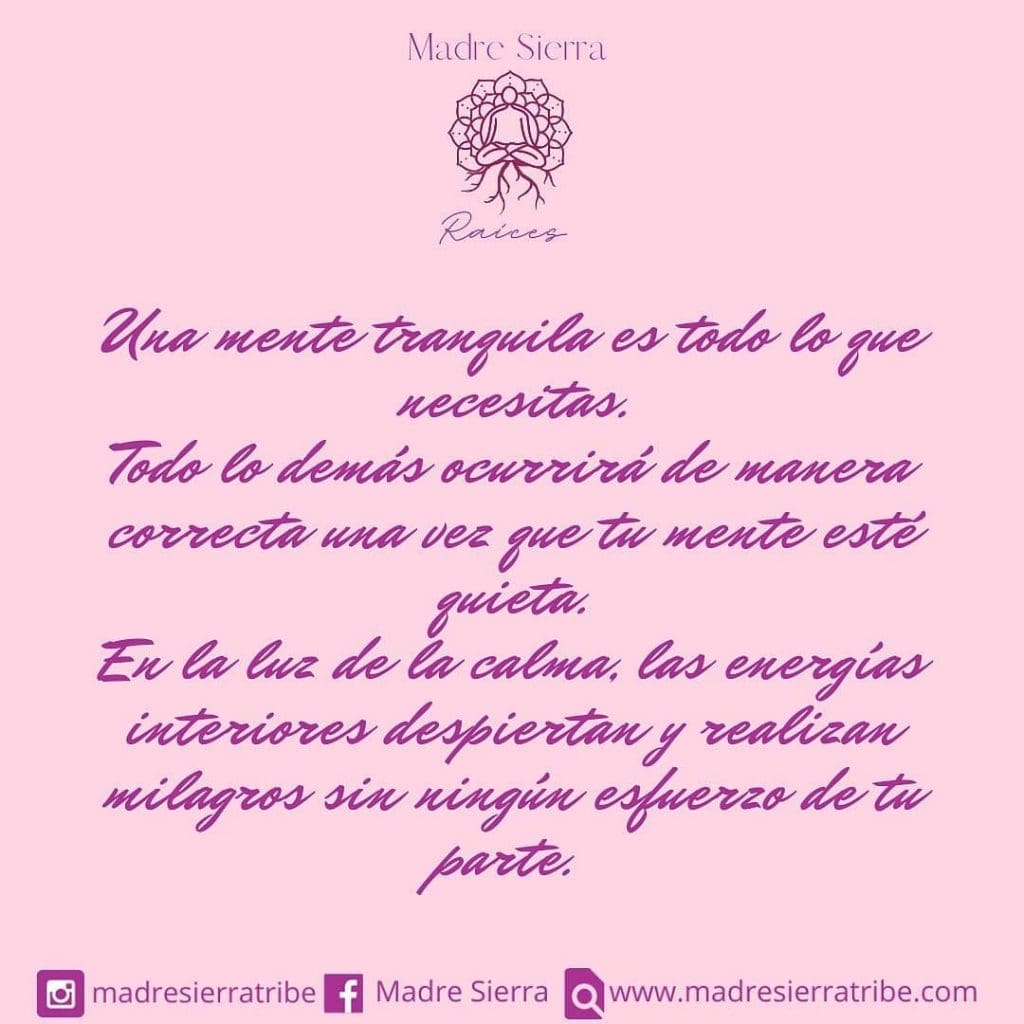 desde las Raíces by Madre Sierra
MADRE SIERRA
Quienes somos?
Es posible vivir una vida más feliz a través de vivir en un estado consciente.
Lo sabemos no ya porque lo diga la ciencia, sino por experiencia personal: durante muchos años vivimos con altos niveles de insatisfacción, estrés, frustración y ansiedad que nos llevaron a buscar alternativas. Poco a poco, con ayuda de muchos maestros, retiros, cambios, cursos y libros, fuimos descubriendo las técnicas, las estrategias y los conocimientos que ya habitaban en nosotros y que al hacernos conscientes nos permitieron enfocar nuestra intención en lo que es realmente importante para nosotros, y cómo hacer los ajustes necesarios para vivir de acuerdo con ello.
Madre Sierra es nuestra oportunidad de compartir con los demás toda esa experiencia y conocimiento para poder ayudar a aquellas personas que quieran vivir una vida más plena.
Somos una comunidad apasionada por encontrar en el cuerpo una fuente de sabiduría y autoconocimiento
aprovechemos el Aries Point este 20 de Marzo
Gral. Porfirio Díaz 220-2, Casco Urbano, 66230 San Pedro Garza García, N.L.
Ecstatic Dance – 3 Simple Guidelines
1. We Dance without shoes (or: We Dance Barefoot)
This allows us to connect more fully with the Ground (socks are OK)
If you have a physical condition that you need dance shoes, then OK
2. We Dance without words (or: We Dance with Body Language)
This makes it easier to be in a Meditative State
No Verbal Instruction from the Facilitators
No Talking from the Dancers
3. We Dance as We Are
No Drugs/Alcohol, No Phones, No Camera/Video, No Scents, No Expectations, No Judgements, No Shoulds, No Oughts… Just Be Yourself; With Respect for Ourselves, the Space, and One Another.