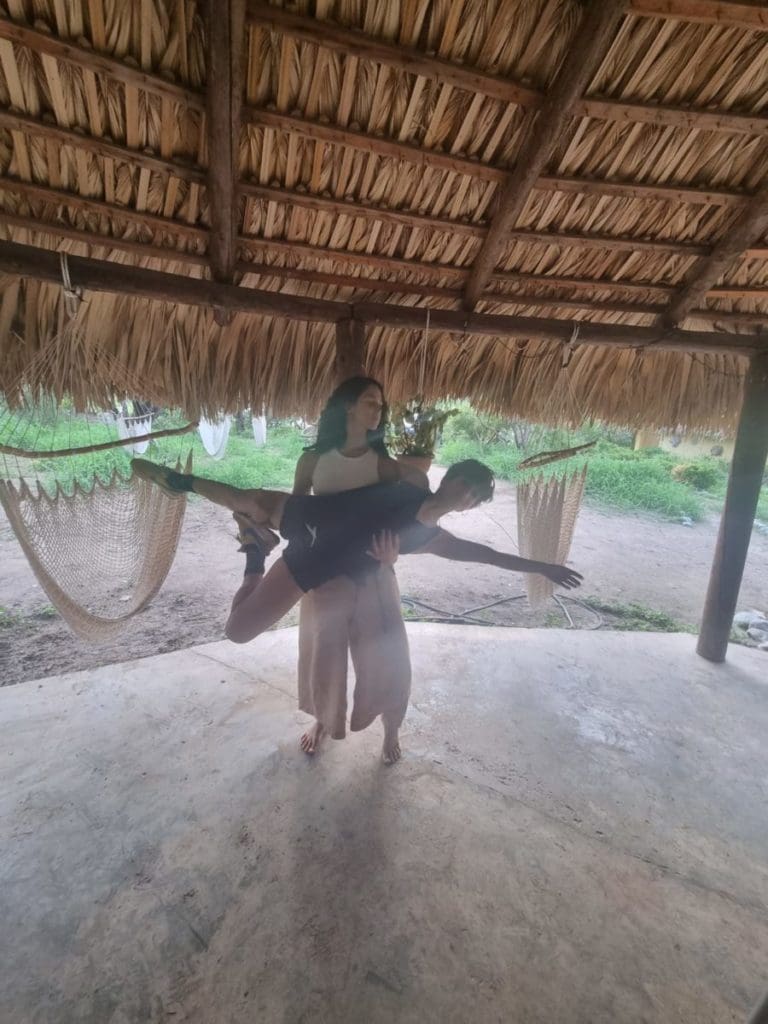 coming soon! | Movimiento Libre | WaterJam | Ecstatic Dance Monterrey
SE POSPONE HASTA NUEVO AVISO!
Las 3 reglas de la danza extática: 
Bailamos descalzos (conéctate y aterriza con la Tierra!)
Bailamos sin palabras (comunícate con el lenguaje corporal, ¡exprésate!
Y saber dar/obtener el consentimiento para entrar en espacios personales)
Bailamos como somos (sin drogas/alcohol, sin teléfonos, sin miedos, sin juicios)
Ecstatic Dance – 3 Simple Guidelines
1. We Dance without shoes (or: We Dance Barefoot)
This allows us to connect more fully with the Ground (socks are OK)
If you have a physical condition that you need dance shoes, then OK
2. We Dance without words (or: We Dance with Body Language)
This makes it easier to be in a Meditative State
No Verbal Instruction from the Facilitators
No Talking from the Dancers
3. We Dance as We Are
No Drugs/Alcohol, No Phones, No Camera/Video, No Scents, No Expectations, No Judgements, No Shoulds, No Oughts… Just Be Yourself; With Respect for Ourselves, the Space, and One Another.
La unidad no excluye nada, no hay excepciones. Vemos a cada persona como un alma única que está aquí para encarnar sus dones, lecciones y presencia como parte del tapiz viviente de la vida. Damos la bienvenida a TODAS las PERSONAS que vienen de corazón abierto, mente y cuerpo listo.
El amor incondicional lo incluye todo, sin excepciones.