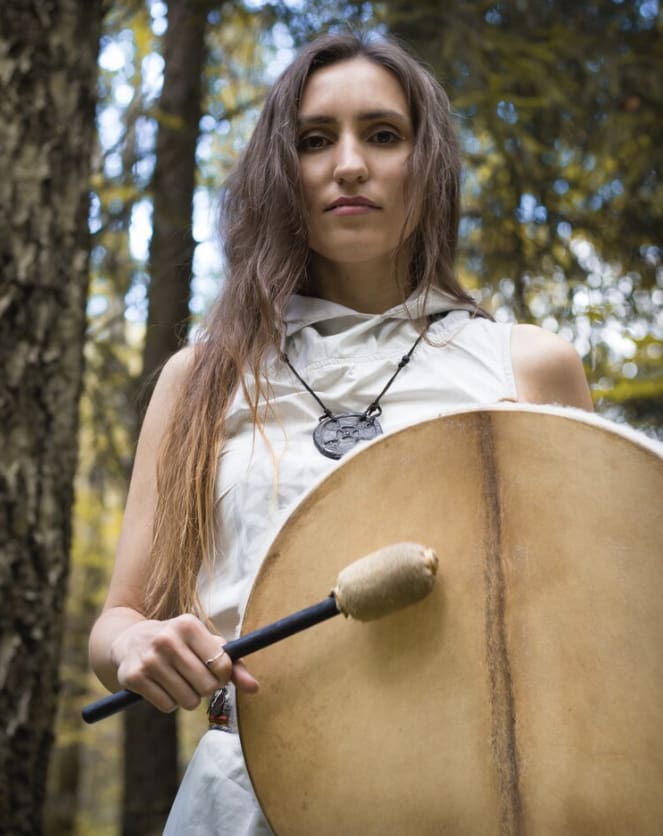 April 21st 2020 at Mercantile Hall in Burlington, WI 6:30pm – 8pm
Listen to the rhythm within you and that surrounds you
We are excited to partner with Tim Dancing Red Hawk to offer this amazing event and welcome in the New Moon. We will begin by learning about community drumming and it's connection to ourselves and our ancestors. While listening to Indigenous Prayer Songs, you'll have the opportunity at the drum and to dance. We'll end with a Shamanic Journey.
The event is a sober place that is safe and supportive, free from judgement, that invites you to explore the internal journey. It's all about self-expression. For dancing, there is no choreography or instructions. Move your body in a way that feels good which means you can move as much or as little as you want. You can dance by yourself or with others.
No experience is required. All bodies are welcomed.
Ticket: $15. Cash/Card accepted at the door. Financial scholarship available, please e-mail sistertribeclothing@gmail.com at least 24 hours prior to event.
Please bring your own water and yoga mat/blanket for the Shamanic Journey. Drum and drumming equipment will be provided.
Ecstatic Dance – 3 Simple Guidelines
1. We Dance without shoes (or: We Dance Barefoot)
This allows us to connect more fully with the Ground (socks are OK)
If you have a physical condition that you need dance shoes, then OK
2. We Dance without words (or: We Dance with Body Language)
This makes it easier to be in a Meditative State
No Verbal Instruction from the Facilitators
No Talking from the Dancers
3. We Dance as We Are
No Drugs/Alcohol, No Phones, No Camera/Video, No Scents, No Expectations, No Judgements, No Shoulds, No Oughts… Just Be Yourself; With Respect for Ourselves, the Space, and One Another.