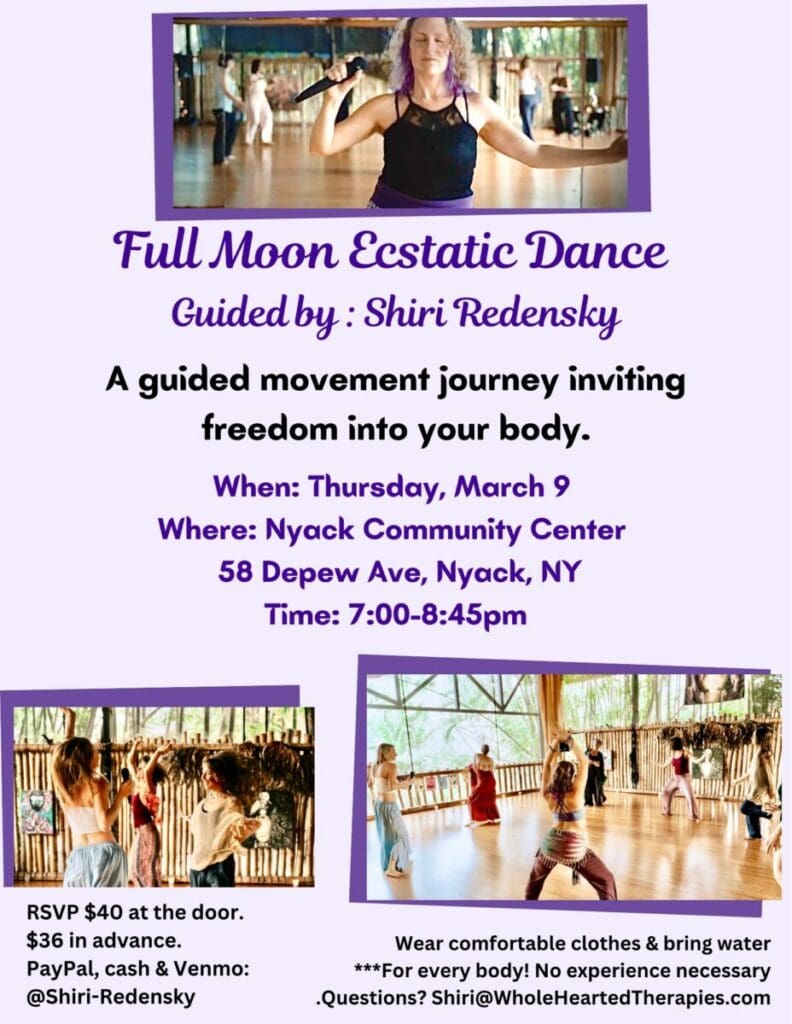 Communal Ecstatic Dance Journey
Come join the Ecstatic Dance Community!! You are welcome here:) A guided movement journey inviting freedom into your body. As we ride the waves of music, we access deeper parts of ourselves, releasing old energy to create space and call in new, high vibe intentions.
$36 in advance, $40 at the door
Ecstatic Dance – 3 Simple Guidelines
1. We Dance without shoes (or: We Dance Barefoot)
This allows us to connect more fully with the Ground (socks are OK)
If you have a physical condition that you need dance shoes, then OK
2. We Dance without words (or: We Dance with Body Language)
This makes it easier to be in a Meditative State
No Verbal Instruction from the Facilitators
No Talking from the Dancers
3. We Dance as We Are
No Drugs/Alcohol, No Phones, No Camera/Video, No Scents, No Expectations, No Judgements, No Shoulds, No Oughts… Just Be Yourself; With Respect for Ourselves, the Space, and One Another.