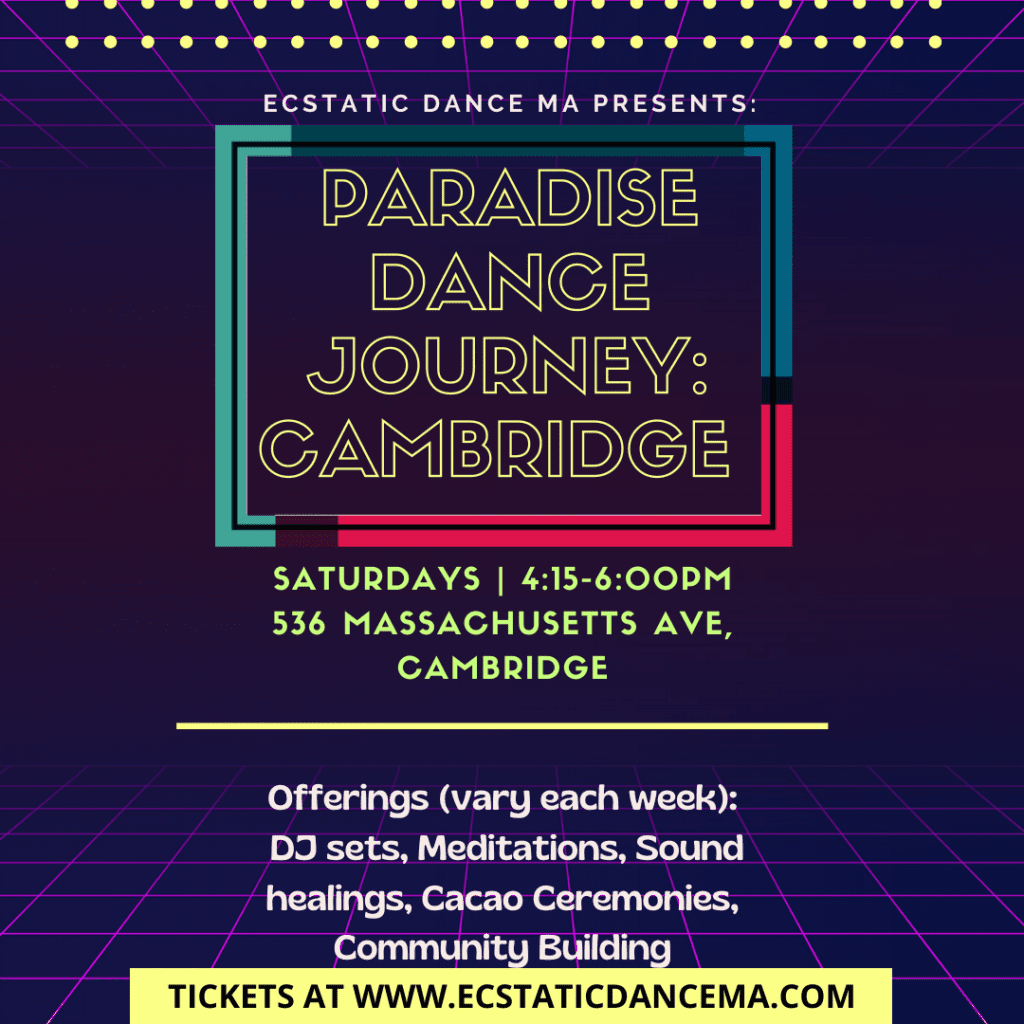 Cambridge Paradise Dance & Sound Journey
For more information about our events please visit www.EcstaticDanceMA.com
We try to have different DJs each week, and bring live sound healers to several events as well for our sound meditation / sound healing conclusions.
We currently host events in Cambridge, Allston, Jamaica Plain, and South Boston. If you know of a place near you that can host us, let us know!
We are about 1 year old and still growing and learning with everyone. We look forward to growing together with you 🙂
536 Massachusetts Ave Cambridge, MA
Robert Lohr
April 30, 2022
Ecstatic Dance – 3 Simple Guidelines
1. We Dance without shoes (or: We Dance Barefoot)
This allows us to connect more fully with the Ground (socks are OK)
If you have a physical condition that you need dance shoes, then OK
2. We Dance without words (or: We Dance with Body Language)
This makes it easier to be in a Meditative State
No Verbal Instruction from the Facilitators
No Talking from the Dancers
3. We Dance as We Are
No Drugs/Alcohol, No Phones, No Camera/Video, No Scents, No Expectations, No Judgements, No Shoulds, No Oughts… Just Be Yourself; With Respect for Ourselves, the Space, and One Another.