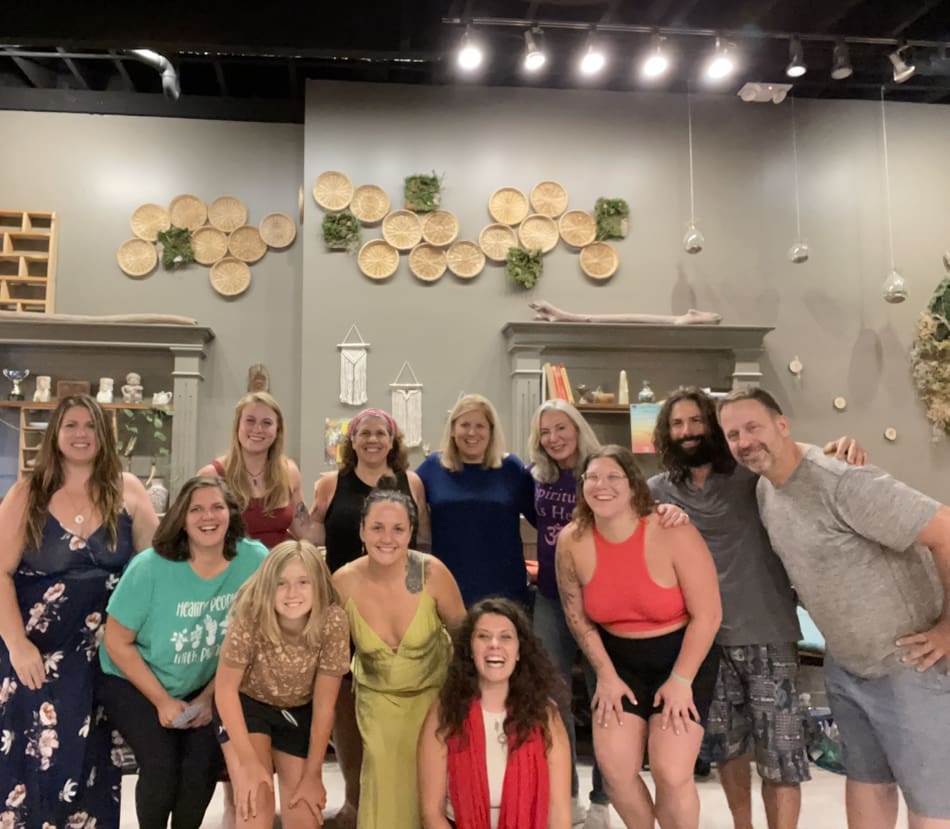 Cacao & Ecstatic Dance!
Join us the second Tuesday every month from 6:30 – 8:30 pm for an evening of manifesting, healing and an empowering experience!
🪶 Movement puts you in touch with the sacred, both within yourself and within the universe. Your meditation is a movement through all that you are. All aspects of you are here to journey with you through conscious movement.
❤️Join Adriana as she guides us through embodiment with the heart opening elixir of sacred cacao. Following your own light of your heart and guided to access your power through breath. You will have moments of high energy, flowing, wild, stillness and connection with others as you free your soul, release the mind and find your bliss.
❤️We encourage you to dress in the way your body resonates with moving freely and most comfortably.
❤️We will begin with calling forward aspects we are holding onto that no longer serve us, setting an intention and drinking sacred cacao. As the cacao carries us into a deep connection with our heart and light we hold within we will be guided into our breath accessing our personal power. Feeling our radiant power we will begin gentle movement stretching and opening all our senses. The music will begin gentle, soft and slow while we stretch and bend moving in an upward flow. Through the duration of conscious movement the music ebbs and flows from slow and gentle to wild and primal.
❤️This is NOT a place for judgement. Everyone is here to be free, to release and find bliss.
💃🕺Through movement we are free. Through movement we remember how brave we are. Through movement we remember our truth.
Location: Rootbound, 215 N. Main St, St. Charles, MO 63301
Investment: $25
Paypal= https://www.paypal.me/reikipeace
Venmo= @Adriana-Gelwix
What to bring:
 ▪️water bottle
 ▪️favorite coffee/tea mug        ▪️journal and pen
 ▪️open mind
***Space is limited to 20 people. Please RSVP to reserve your spot so we can make sure we have enough Cacao prepared😘
215 N. Main Street, St. Charles, MO 63301
Ecstatic Dance – 3 Simple Guidelines
1. We Dance without shoes (or: We Dance Barefoot)
This allows us to connect more fully with the Ground (socks are OK)
If you have a physical condition that you need dance shoes, then OK
2. We Dance without words (or: We Dance with Body Language)
This makes it easier to be in a Meditative State
No Verbal Instruction from the Facilitators
No Talking from the Dancers
3. We Dance as We Are
No Drugs/Alcohol, No Phones, No Camera/Video, No Scents, No Expectations, No Judgements, No Shoulds, No Oughts… Just Be Yourself; With Respect for Ourselves, the Space, and One Another.