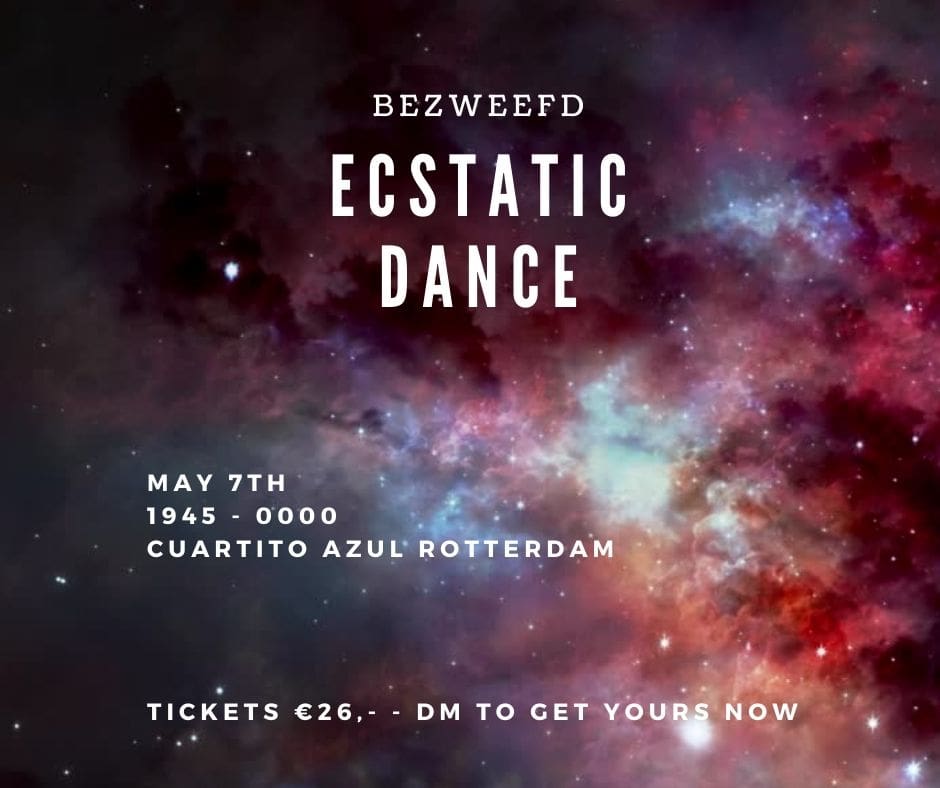 BEZWEEFD ECSTATIC 7 MAY 2022
Schoterbosstraat 17, 3032 CN Rotterdam
Ecstatic Dance – Guidelines
1. We dance without shoes (or: we dance barefoot)
This allows us to connect more fully with the Ground (socks are OK)
If you have a physical condition that you need dance shoes, then OK
2. We dance without words (or: we dance with body language)
This makes it easier to be in a Meditative State
No verbal instruction from the facilitators
No talking from the dancers
3. We Dance as We Are
No drugs/alcohol, phone & camera free, come with an open mind, just be yourself; With respect for ourselves, the space, and one another.