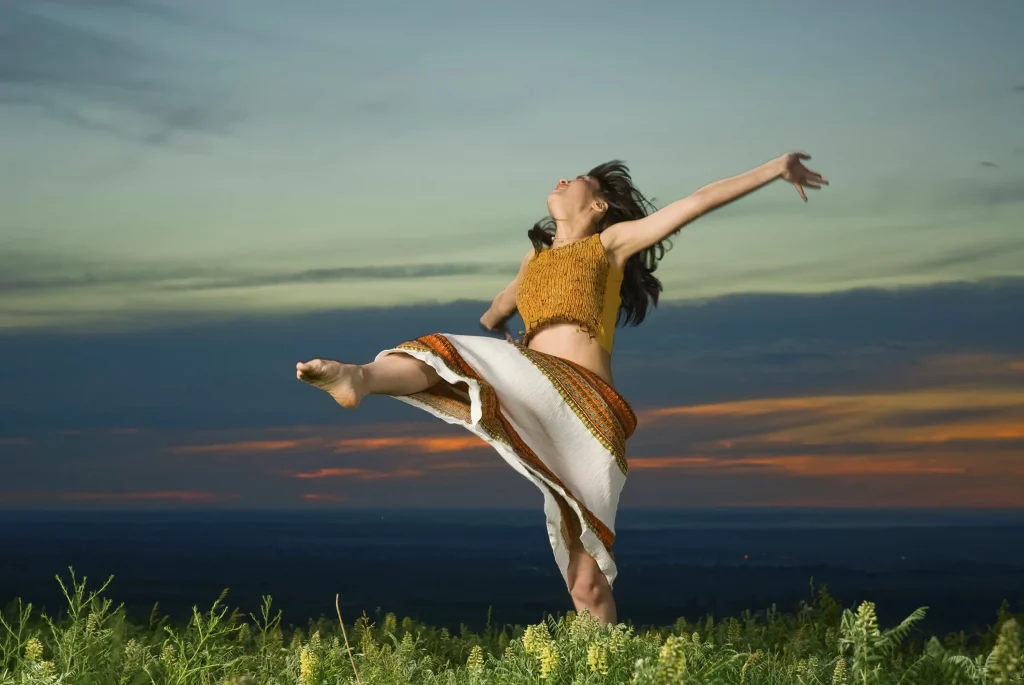 Találj magadra / Back-to-self
4 gyermekes anyaként első sorban, de nem kizárólag anyákat várok. Nyitott vagyok bárkire, aki szeretne együtt, mégis a saját belső világában elmélyedni, hallgatni és mozdulni a teste szavára.
Az extázistánc szabályait komolyan vesszük, így szeretnélek kérni, hogy a telefont megérkezés előtt némítsd le. Ha nem mezítláb szeretnél táncolni, akkor hozz magaddal kényelmes zoknit.
A beszélgetéseket az alkalom utánra időzítjük, ezért kérlek, hogy az elmélyülés érdekében tánc közben verbálisan ne kommunikáljatok egymással.
Ahogyan egy páros meghallgatás alkalmával is, itt is javasoljuk, alkoholt, pszichedelikumokat vagy dohányterméket ne fogyasszatok sem a tánc előtt, sem közben.
A tánc alatt bárhogyan mozoghatsz, ahogy csak jól esik. Egymás testi épségére vigyázunk, de emellett minden olyan mozdulat vagy épp mozdulatlanság elfér ebben a szeretteteli térben, ami neked éppen jól esik.
A zenei válogatás vagy DJ által, extázistánchoz összeállított lista lesz vagy saját válogatás. Ha a táncok során jobban megismerjük egymást és szeretnétek, nyugodtan hozhattok olyan kedvenc zenét, amit mindenképpen szeretnétek együtt átélni.
Minden második és negyedik szombat. / Every second and fourth saturday.
Ecstatic Dance – 3 Simple Guidelines
1. We Dance without shoes (or: We Dance Barefoot)
This allows us to connect more fully with the Ground (socks are OK)
If you have a physical condition that you need dance shoes, then OK
2. We Dance without words (or: We Dance with Body Language)
This makes it easier to be in a Meditative State
No Verbal Instruction from the Facilitators
No Talking from the Dancers
3. We Dance as We Are
No Drugs/Alcohol, No Phones, No Camera/Video, No Scents, No Expectations, No Judgements, No Shoulds, No Oughts… Just Be Yourself; With Respect for Ourselves, the Space, and One Another.