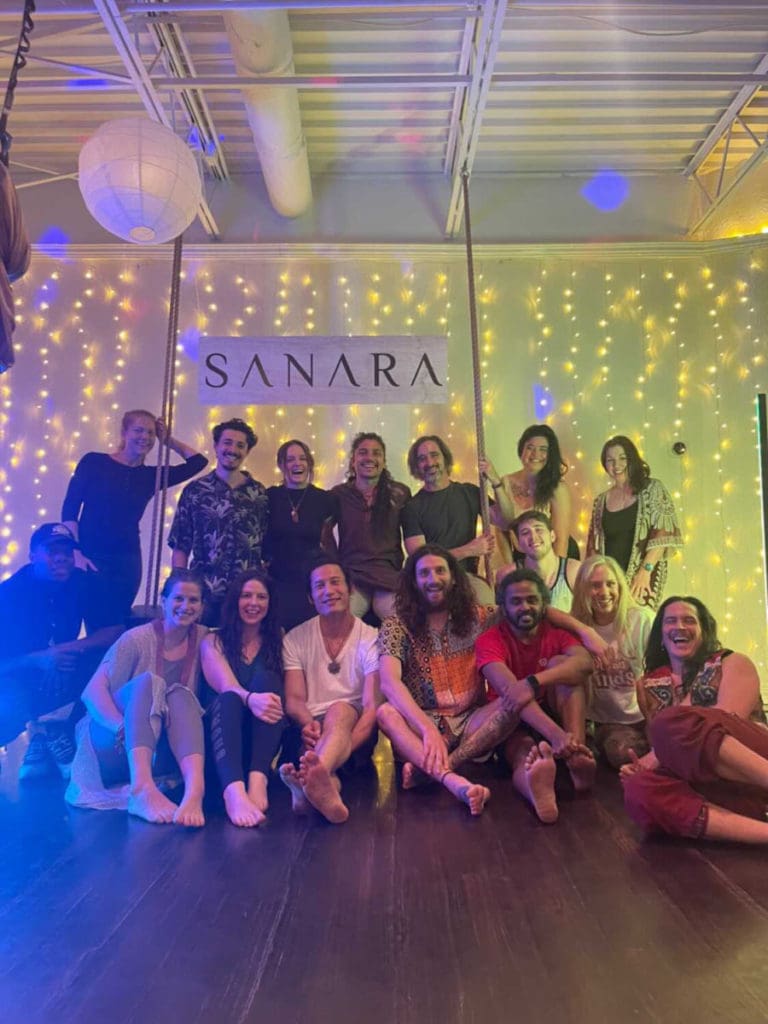 The Cosmic Dance is a special event that combines intentional music, movement and mindfulness to create a safe environment for you to curiously explore your inner landscape.
Our intention is to support you in reconnecting with the natural flow of your mind, body and spirit- so you can harness your full potential with like minded people.
All are welcome to move, shake, dance, jump, howl and flow with the music. All who come must respect the space as it is sacred, and intentionally created for deep healing, transformation, play, and liberation. This is not a club or a bar scene, but a place for sacred movement, channeling,  presence, liberation, sanity, release, peace of mind, and deep healing.
I have found new versions of myself through movement in ecstatic dance, and this event is birthed as a result of the culmination of my own deep experience with countless forms of embodiment, plus some unique vibrations from other facilitators that will bring out your inner Divine Cosmic Self.
This event is inspired by the story from India of Nataraja, Lord of Dance. Nataraja is the creator, preserver and destroyer of the universe, and when he dances- matter, energy and sound are both created and divinely organized by the vibrations of his drum and movements. The purpose of this dance is to release men from the illusion of the "self" and of the physical world.
I invite you to come as the most free flowing version of yourself—comfortable and ready to surrender to the flow of music, vibrations & energy being created. There will be some guided movement to relax the mind & body so that you feel safe to drop in, let go, and allow the flow to begin
Random Saturdays once a month
2008 E State Hwy 114, Southlake Tx, 76092
DJ SunRay
October 29, 2022
Gypsy Attire encouraged
Ecstatic Dance – 3 Simple Guidelines
1. We Dance without shoes (or: We Dance Barefoot)
This allows us to connect more fully with the Ground (socks are OK)
If you have a physical condition that you need dance shoes, then OK
2. We Dance without words (or: We Dance with Body Language)
This makes it easier to be in a Meditative State
No Verbal Instruction from the Facilitators
No Talking from the Dancers
3. We Dance as We Are
No Drugs/Alcohol, No Phones, No Camera/Video, No Scents, No Expectations, No Judgements, No Shoulds, No Oughts… Just Be Yourself; With Respect for Ourselves, the Space, and One Another.