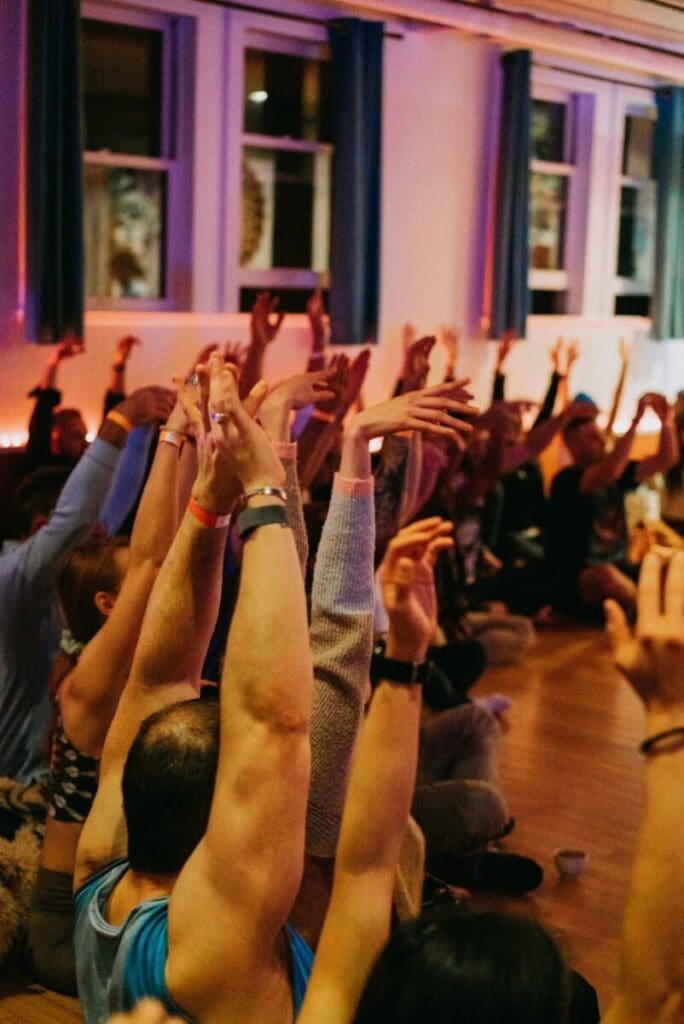 TEMPLE OF NOW: Ecstatic Dance San Francisco
Imagine: dynamic, soul-stirring world rhythms and bass
Dream: sound healing, tea lounge, tarot
This is a center wide event, with two full dance floors and one lounge space.
__________________________
6:45pm: Doors open, kava & cacao bar open
7pm-7:50pm: Contact Improv or Yoga
7:50pm-8pm: Opening Circle
8pm-10pm: Ecstatic Dance
10pm-10:10pm: Sound Healing
All night: Tarot readings, massage, elixirs
__________________________
Super Early Bird: $20
Early Bird: $25
General Admission: $30
The Center SF, 548 Fillmore Street, San Francisco, CA 94117
Ecstatic Dance – 3 Simple Guidelines
1. We Dance without shoes (or: We Dance Barefoot)
This allows us to connect more fully with the Ground (socks are OK)
If you have a physical condition that you need dance shoes, then OK
2. We Dance without words (or: We Dance with Body Language)
This makes it easier to be in a Meditative State
No Verbal Instruction from the Facilitators
No Talking from the Dancers
3. We Dance as We Are
No Drugs/Alcohol, No Phones, No Camera/Video, No Scents, No Expectations, No Judgements, No Shoulds, No Oughts… Just Be Yourself; With Respect for Ourselves, the Space, and One Another.