Unfortunately, there is no Ecstatic Dance in May as I'm abroad. I moved our dance in June one week earlier to the 17th June to shorten your waiting time.

(Normally, Ecstatic Dance Lewes is on the last Saturday of the month) I hope to see you all in June! Heiko xx

——————————————————-

Relight your fire and connect with your life energy!

You are invited to join us for freestyle, expressive dance & embodied/somatic meditation. An evening with ecstatic beats, a lot of fun and connections!

Move and connect with your body to a great mix of World, Afro-House, Amapiano, Deep House, Drum & Bass, Trance and more.

No experience necessary.

Doors open: 7:00 pm
Start time: 7:30 pm
Finish time: 9:30 pm
Chill out until 10:30 pm

Westgate Chapel, 92a High Street, Lewes, BN7 1XH, United Kingdom
£15 Dance / £5 Ceremonial Cacao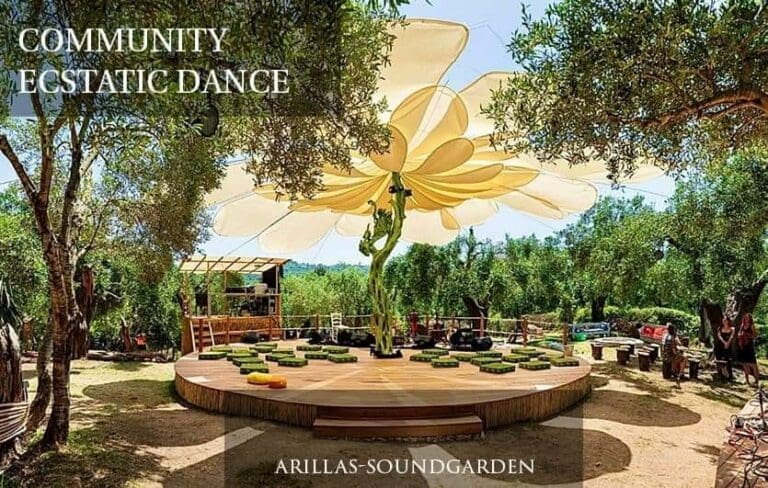 Heiko Geritzmann
June 4, 2023
Soundgarden Arillas, Greece

Heiko Geritzmann
July 9, 2023
Flow Festival, UK
Heiko Geritzmann
July 29, 2023
Lewes, UK
Some information for newcomers:
Ecstatic Dancing invites people to connect to themselves and others through music and freestyle dancing. It takes place over a 2-hour live DJ set and starts and finishes with a short opening and closing circle. There are no teachers or rules, but we ask you to follow a few guidelines:
1. No talking on the dance floor. You are welcome to communicate with others with your body language, but please keep words outside the space.
2. No shoes. Barefoot Dancing helps us ground ourselves by creating direct contact between our feet and the floor. Ecstatic Dance is best practiced barefoot, but you can also wear socks if you wish to.
3. No drugs/alcohol. Ecstatic Dance is a conscious practice embracing mindfulness.
4. Phone-free zone. Please keep your phones off/silent and out of sight.
5. Respect for self and others. We ask participants to take responsibility for themselves, watch out for others, and be mindful of their personal space.
6. Have fun!