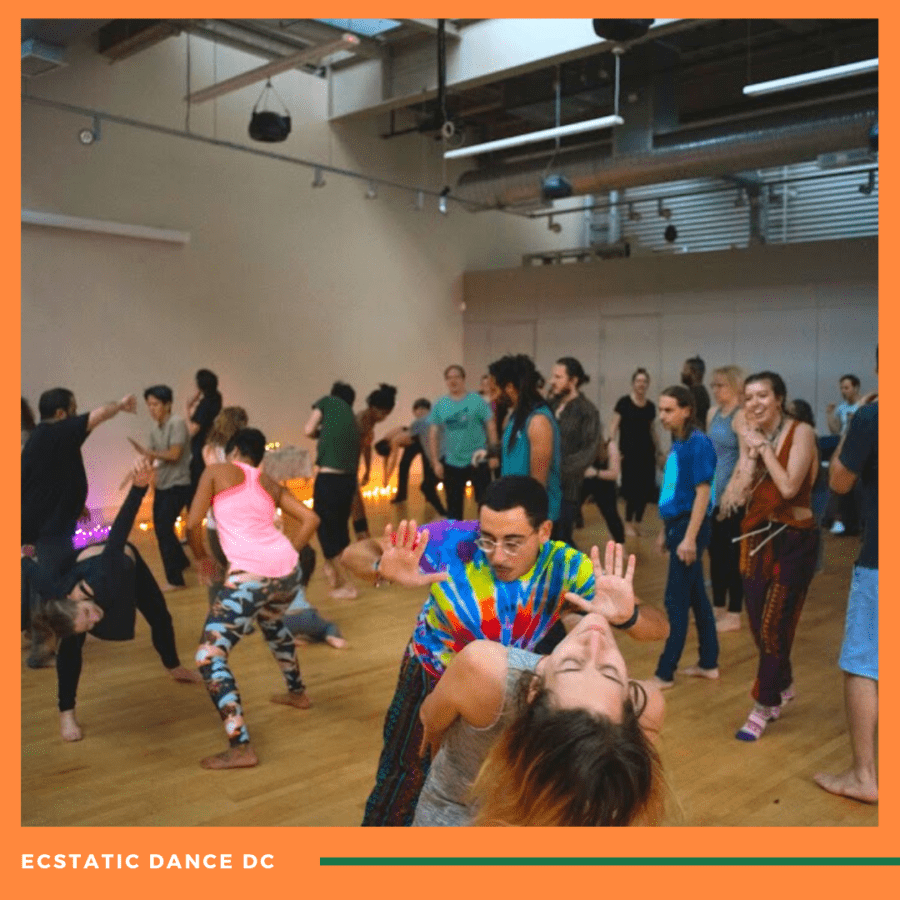 Tickets are $20 and available at the door. Discounts available to military, students and seniors. We also offer a 10-pass package for $150.
Please contact us about volunteer opportunities, which gives you free entry. Volunteer schedules must be arranged at least 3 days *before* dance day.
First time to an Ecstatic Dance? Here's an introduction to what we're about:
Ecstatic Dance is a community gathering for people who want to express themselves in a playful and exploratory space with other people who value conscious connection, movement, and great music. We hold a nonverbal, barefoot, alcohol-free container to keep the journey intentional and lucid.
Each DJ brings their unique interpretation of the "Ecstatic" style. This is a musical journey that moves through ambient, classical, jazz, house, bass, Afro-Latin, drum & bass, acoustic, and more! The rhythms are dynamic to help keep your movements spontaneous and fresh. Ecstatic Dance is a community space to get down, get weird, sweat, and connect.
We encourage participants to utilize the Ecstatic Dance space as a laboratory for creative movement, unbridled self-expression, making authentic connections and releasing a healthy dose of sweat.
1. No talking on the dance floor
2. Drug-Free, Smoke-Free, Alcohol-Free environment
3. No photos or videos, cellphones muted and out of sight
4. Respect for the space and for one another
5. Move your body however you wish!
6. You can dance alone, or with partners. (If you'd rather not dance with someone, thank them for the offer by placing your hands in prayer position at your heart)
1. Loose-fitting clothes that let you move your body freely.
2. Water and a water bottle. You can refill it at the venue.
Edgewood Arts Center, 3415 8th St NE, Washington, DC 20017
Ecstatic Dance Guidelines
1. We Dance Barefoot
This allows us to connect more fully with the Ground (socks are OK)
If you have a physical condition that you need dance shoes, then OK
2. We Dance without words (or: We Dance with Body Language)
This makes it easier to be in a Meditative State
No Verbal Instruction from the Facilitators
No Talking from the Dancers
3. We Dance as We Are
No Drugs/Alcohol, No Phones, No Camera/Video, No Scents, No Expectations, No Judgements, No Shoulds, No Oughts… Just Be Yourself; With Respect for Ourselves, the Space, and One Another.